43% off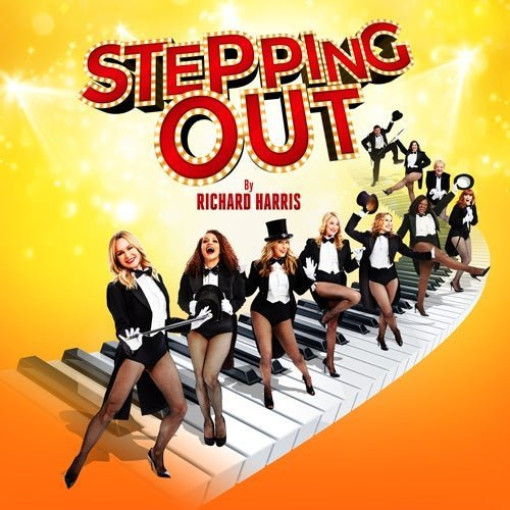 Stepping Out
4.5/5
based on 23 reviews
(read reviews)
Booking until: Saturday, 17 June 2017
Stepping Out description
What's the plot? The show follows the fascinating lives of seven women and one man as they do their best to tap-dance their problems away at a perfectly ordinary weekly dance class. When they first start the class they're all over the place, dancing with two left feet as the saying goes, and just as they're starting to get the hang of it, they're asked to play a part in a charity gala.
Every member of the cast has a tale to tell. There's snobbish Vera, Maxine with the big mouth, Andy who's notoriously uptight and Sylvia with her naturally jolly nature. Dorothy is really shy, Lynne is extremely enthusiastic and Rose is always cheerful. And Geoffrey is... well, he's Geoffrey. The piano is played by dour Mrs Fraser, who will be a familiar character to anyone who had to endure 'country dancing' at a 1970s junior school, and Mavis is patience personified. Together they tell a series of splendid stories.
This West End production also stars Angela Griffin, from TV's Coronation Street and the West End's hit comedy One Man, Two Guvnors. There's Tracy-Ann Oberman of TV's East Enders fame, who also played a brilliant role on stage in Boeing-Boeing. Plus Tamzin Outhwaite, another East Enders star and respected stage actress, and Channel 4 classic soap opera Brookside's Nicola Stephenson, who also played a marvellous part in the stage version of War Horse.
The original play was written by the respected playwright Richard Harris. It won the coveted Evening Standard Comedy of the Year Award for 1984 before being transformed into a musical, and it was ultimately made into a movie during 1991, starring the musical performer to end all musical performers, the amazing Liza Minnelli, Shelley Winter and the much loved home-grown talent Julie Walters.
If that sounds good, it is. Very good indeed. But there's more! The musical is directed by Maria Friedman, a three-time Oscar winner whose directorial debut in 2012 made Merrily We Roll Along into such a big hit. And the story behind the show? According to Richard Harris, his late wife inspired the plot. Her career kicked off as a dancer and when he went along to watch he found a tap dance in progress. The rest is history.
This is a genuinely funny and heart-warming comedy where every character has their own unique story to tell. If you love leaving the theatre on an emotional high, this one's for you.
Stepping Out tickets – Warm, funny and engaging
If you'd like to buy Stepping Out cheap tickets we sell every type of seat, from low cost to the best in the house, all with excellent availability and backed by excellent service.
Playing at Vaudeville Theatre
404 Strand, London, WC2R 0NH (venue info)
Directions
Stepping Out photos
Stepping Out cheap tickets
Save 38%
Was £56.00 Now £34.50
Valid Tuesday - Friday Evening and Thursday Matinee performances until 17 June 2017
Save 35%
Was £46.00 Now £29.50
Valid Tuesday - Friday Evening and Thursday Matinee performances until 17 June 2017
Save 43%
Was £35.00 Now £20.00
Valid Tuesday - Friday Evening and Thursday Matinee performances until 17 June 2017
Save 31%
Was £80.00 Now £55.50
Valid Tuesday - Friday Evening and Thursday Matinee performances until 17 June 2017
Performance Times