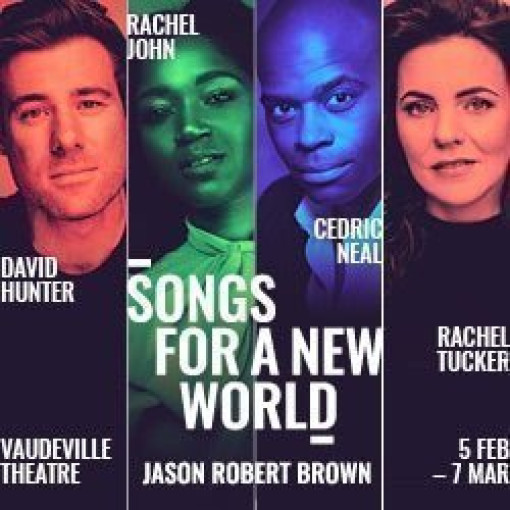 Songs for a New World
Booking until: Sunday, 7 March 2021
Running time: 2 hours 30 minutes (One interval)
COVID secure venue
This venue will utilise social-distancing, increased health and safety measures, temperature checks and more to ensure your visit is safe and enjoyable.
Buy with confidence
Grab the best seats today, in the knowledge that all bookings can be exchanged.
Songs for a New World description
Songs For a New World – It's about one moment in time
Jason Robert Brown's acclaimed musical, Songs for a New World, is due in theatreland for a month-long residency at the Vaudeville theatre. The entertainment takes place from early February 2021, and it's being billed – quite rightly – as a truly extraordinary theatrical and musical experience.
The musical follows a variety of different characters as they whisk us away to experience a series of specific moments, times when we hope for a better future and find ourselves right on the brink of a brand new reality. If that sounds rather a lot like our Covid world, it is. This piece is so very relevant to what we've all been going through, which makes it even more powerful.
Reprising their roles from a recent two night concert performance at the London Palladium, four remarkable singers will lead the action. Meet David Hunter of Waitress fame, and Rachel Tucker whose performances in Come From Away and Wicked thrilled us so much. Cedric Neal comes fresh from Motown the Musical and Rachel John starred in Hamilton. The brilliant Shem Omari James leads the cast.
This is the first musical from Jason Robert Brown, who is probably better known for The Last Five Years, Parade, and The Bridges of Madison County. It's directed by Séimí Campbell, who led the London Palladium event. Lighting design is by Jack Knowles, the sound design comes from Jonny Dickie, the design comes from Madeleine Girling, and music direction is by Josh Winstone. The musical supervisor is Adam Hoskins.
Why see this unusual, compelling musical? It holds up a mirror up to our present. It looks towards a brighter future. And that is exactly what our poor, virus-torn world needs right now. You'll find it uplifting.
What's the story?
This show is all about those times when we hit the wall hard and are forced to make a choice, when we either take a stand, run away, or go back the way we came. These are today's stories, told via an incredibly moving collection of powerful songs that deeply explore the complexities of life, love, and the nature of choice.
If you want to experience a performance that whisks you effortlessly through time, moves you to tears, and reveals constant insights into the way we are, this is it. It powerfully represents today's world and our hopes for the future. At times like this, a song cycle like this is exactly what we need.
Playing at Vaudeville Theatre
404 Strand, London, WC2R 0NH GB (venue info)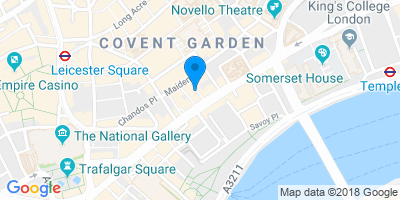 Directions
Performance Times