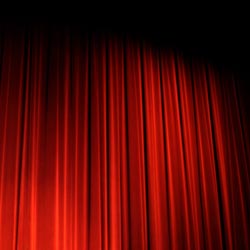 Shoes
Booking until: Sunday, 3 April 2011
Running time: 1 hour 50 minutes, latecomers not admitted un
Shoes description
Inspired by one of the great passions of the modern age, Shoes explores the gamut of footwear, from the highs of the Louboutin to the lows of the croc. Composed by Richard Thomas, in his first large-scale production since the legendary West End and Broadway hit Jerry Springer - The Opera, and featuring the work of a team of leading choreographers, Shoes is a dance revue that sees life told from street-level perspective with wit, irreverence and affection.
Shoes features choreography and direction by multi-award winning Stephen Mear (Mary Poppins, Sweet Charity, The Little Mermaid), acclaimed as 'the best showbiz choreographer we have' (Guardian). Alongside Mear, Sadler's Wells has invited leading choreographers Aletta Collins (Bloom, The Tempest, Jesus Christ Superstar) Sidi Larbi Cherkaoui (zero degrees, Sutra) and Kate Prince (Into the Hoods) to create dance numbers inspired by Thomas's songs
Contains some swearing and bad language.
Playing at Peacock Theatre
Portugal Street, London, WC2A 2HT GB (venue info)
Directions