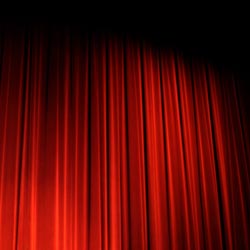 Revolution
4/5
based on 1 review
(read reviews)
Booking until: Sunday, 10 June 2012
Revolution description
'Live. Breathe. Dance. Love' is the theme of the soon to launch dance phenomenon, which will showcase some of the most celebrated performers from the UK and will be fronted by international artist & Sky1's Got to Dance judge, Kimberly Wyatt, and fellow judge actor and performer, Adam Garcia.
Dancers Inc. presents REVOLUTION, set to be a fast-paced, futuristic and inspiring performance, showcasing some of the most recognised dancers in the UK at present from recent TV shows such as Britain's Got Talent, Got To Dance and So You Think You Can Dance as well as tours with Take That, Cheryl Cole and X-Factor.
The line up of twenty super-talented handpicked performers will include Aaron Renfree (Flashdance & We Will Rock You, The X Factor Live Tour and choreographing for Little Boots and The Saturdays), Tobias Mead (BritainÂ?s Got Talent finalist), Charlie Bruce (So You Think You Can Dance winner) and Lizzie Gough (So You Think You Can Dance and & BBC's Alesha's Dance Stars panellist) plus many more...
REVOLUTION is a fusion of the UK's finest commercial dance & choreographic talent, and the brainchild of Artistic Director Chris Manoe, who is also MD of I.N.C and producer of REVOLUTION. "I wanted to create an innovative, cool edged, hard hitting dance show which is accessible to the general public. We have some incredible dancers here in the UK and I want REVOLUTION to really showcase the talent. The performance will be perfect for any age and it promises to be a really great fun night out!"
Playing at Theatre Royal Haymarket
8 Haymarket, London, SW1Y 4HT (venue info)
Directions