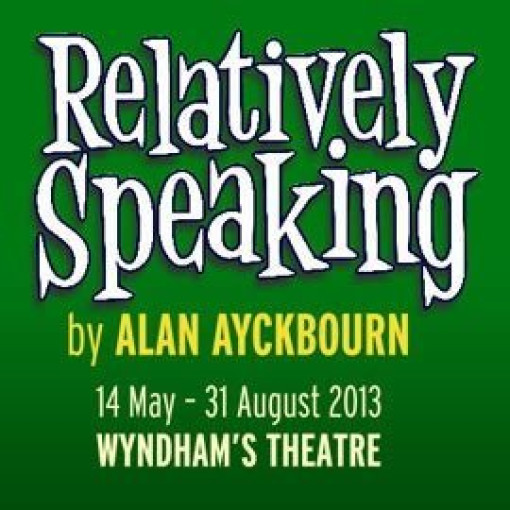 Relatively Speaking
4.7/5
based on 12 reviews
(read reviews)
Booking until: Saturday, 31 August 2013
Running time: 2 hours
Relatively Speaking description
Relatively Speaking tickets – A charming English comedy of manners
Alan Ayckbourn's work is deliciously, wickedly funny and always charmingly English, quirky and beautifully constructed. And this is no exception, a splendidly intelligent and witty piece of stage craft and the writer's first big theatreland success, the production that shot him to instant stardom.
An uplifting tale, it examines one particular weekend in the long-lost summer of 1965. Directed by the talented Lindsay Posner, it's a masterpiece of English comedy and mistaken identity. Light, amusing and not a hint of gloom, perfect for people who enjoy discovering the peculiarities of human nature at their most intimate and acutely-observed.
Greg and Ginny are in truly, madly and deeply in love. So much so that they're planning marriage. When the hapless Greg discovers a pair of slippers he doesn't recognise under the bed, he's too much in love to believe another man left them there. Even the flowers and chocolates that litter Ginny's flat aren't enough to set the alarm bells ringing.
The love of his life Ginny disappears to enjoy a day in the country with her parents. But in reality she's on a mission to dump her married lover Philip. By this time slightly suspicious, Greg decides to follow her. Greg turns up early and asks Philip, who he mistakes for Ginny's father, for her hand in marriage. Philip is equally confused, certain Greg is asking him if it's OK to marry his wife Sheila, who just happens to be confusion personified, completely lost in space. And so the fun begins.
Ginny finally turns up and begs Philip to pretend he's her dad. Greg is still under the impression that Sheila is actually Ginny's mum. And things become even more complex in a genuine comedy of manners, until nobody is really sure who belongs to whom. Including you, the audience! Simply marvellous, this is Ayckbourn at his best, set to be a monster West End hit.
This is a huge treat for seasoned Ayckbourn fans and equally enjoyable if you've never seen one of the great man's plays. If you adore first rate English comedy, it's your perfect theatreland night out.
Looking for Relatively Speaking cheap tickets? We sell the full range, everything from low cost to premium, all with excellent availability.
Playing at Wyndham's Theatre
32-36 Charing Cross Road, London, WC2H 0DA GB (venue info)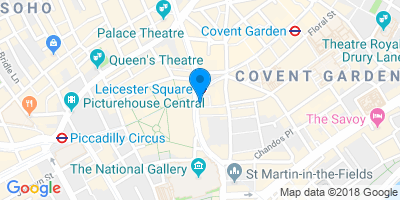 Directions
Performance Times