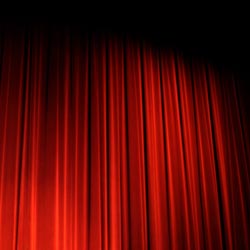 Puz/zle
Booking until: Thursday, 25 April 2013
Running time: 1 hour 50 minutes
Puz/zle description
Puz/zle is the brand new work from Sadler's Wells Associate Artist, Sidi Larbi Cherkaoui. Puz/zle questions the seeming importance of order and linearity, and explores if there is more than one way of solving a puzzle, telling a tale and simply living.
Working closely with past musical collaborators – Corsican polyphonic group. A Filetta (Apocrifu and In Memoriam), Lebanese singer Fadia Tomb El-Hage (Origine) and Japanese musician Kazunari Abe (Play, Babel (WORDS)) – Cherkaoui dissects the form of composition and identifies the various themes that can shape a song. Cherkaoui also teams up with long-time collaborator Damien Jalet, set designer Filip Peeters and costume designer Miharu Toriyama to create this long-awaited piece performed by 11 extraordinary

dancers from the Eastman company.
Sidi Larbi Cherkaoui is one of the most prolific contemporary dancer/choreographers working today and has helped produce some of the most groundbreaking works in recent years, including the critically revered Sutra, zero degrees and most recently, TeZukA.
Playing at Sadlers Wells
Rosebery Avenue, London, EC1R 4TN GB (venue info)
Directions