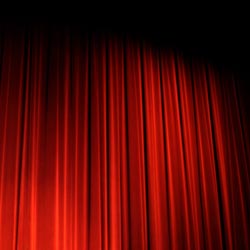 Privates On Parade
4.2/5
based on 15 reviews
(read reviews)
Booking until: Saturday, 2 March 2013
Privates On Parade description
Privates on Parade tickets - A superb farce packed with guts and personality
Welcome Privates On Parade, a new play directed by Michael Grandage. The sets and costumes are designed by the talented Christopher Oram, with amazingly atmospheric lighting by Paule Constable and wonderful choreography by Ben Wright. And it's part of the exciting Michael Grandage Company season at the deliciously smart Noel Coward Theatre.
Playwright Peter Nichols wrote Privates On Parade back in 1977 but it's as fresh and relevant as ever. Complete with a series of seriously catchy songs by Denis King, it's a hilariously silly farce that's perfect if you fancy getting your laughing gear in military-style order!
The plot is inspired by Nicols' own Services entertainment experiences, when he joined the famous Combined Services Entertainment, a post war successor to the famous British Entertainments National Service Association.
The play originally premiered at Stratford-Upon-Avon in a production by the Royal Shakespeare Company. Its London premiere took place at the Aldwych Theatre in early 1977, where it won the 1977 Laurence Olivier Award for Best New Comedy.
The story? The play reveals the everyday life of the fictional Song and Dance Unit South East Asia, a mostly-gay military concert party. Captain Dennis performs as Marlene Dietrich, Vera Lynn and Carmen Miranda, and he does a superb job of it. When Private Steven Flowers is posted to the Song and Dance Unit in South East Asia to work with the flamboyant Dennis, he soon realises it takes a great deal more than just a uniform to make a man.
Set against a war-torn tropical landscape, it's an award winning exploration of the brutal Malaysian campaign that hits your funny bone at every turn. It's a classic in the making. If you remember the 1970s hit sitcom It Ain't Half Hot, Mum, you'll recognise the scenario!
It's fun, it's different, it's rousing and rowdy. So book your Privates On Parade tickets now and enjoy a laugh a minute with a serious side, rich in great tunes with skilful acting and thoroughly convincing sets. A genuine treat.
Starring
Simon Russell Beale
Playing at Noel Coward Theatre
85-88 St Martin's Lane, London, WC2N 4AU (venue info)
Directions
Privates On Parade photos