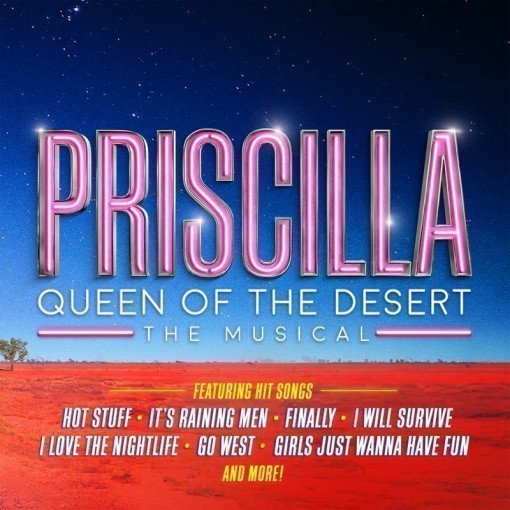 Priscilla Queen of the Desert
Booking until: Wednesday, 3 November 2021
Running time: 2 hours 15 minutes
Priscilla Queen of the Desert photos
Priscilla Queen of the Desert description
High heels? Tick. Glitz and glamour? Tick. Wigs, and glitter? Tick. This is Priscilla Queen of the Desert, the musical version of the popular 1994 movie written and directed by Stephan Elliot. The result of all the sparkle and fun is a story of two drag queens and a transgender woman who take on the rugged Australian Outback and win, travelling in a tatty tour bus. If feel-good musicals are your thing, this one's for you.
What's the story behind Priscilla Queen of the Desert The Musical?
The plot has been adapted from Elliott's smash hit film The Adventures of Priscilla, Queen of the Desert. It tells the story of three larger-than-life the characters as they travel across the desert to remote Alice Springs, to a resort where they're due to perform in a drag show.
As the friends drive from Sydney to Alice in their run-down pale purple tour bus, Priscilla, they encounter an array of very different Aussie citizens, some of whom don't approve of their lifestyle. Dealing with the people and situations they come across on the journey widens the friends' horizons as well as sealing their friendship.
The show goes on tour from 25th October 2021 onwards, and eventually lands in the West End. We can't wait!
About Priscilla Queen of the Desert The Musical
Priscilla, Queen of the Desert is a jukebox musical with disco music at its heart. It's packed with popular anthems you'll recognise, around which the plot is cleverly built. The book is by the original film's director and writer Stephan Elliott, written in collaboration with Alan Scott.
The success of the show across Australia and Asia inspired a smash hit two-year West End production as well as the Broadway version, which was produced by Bette Midler in 2011. The original stage production was an award-winner in its own right. Now, with a fresh team at the helm, the musical is back in the UK.
'Priscilla' is produced by Jason Donovan. Helen Siveter is the Resident Director and Sabrina Cuniberto the costume Supervisor. Diana Estrada is the Wigs Supervisor and the Casting Director is Will Burton for David Grindrod Associates. Richard Atkinson is the Musical Director and Ian Talbot the Director.
Tom Jackson-Greaves Choreographs and Stephen 'Spud' Murphy is the Musical Supervisor for the Original Score. Ben Cracknell does Lighting Design, Ben Harrison the Sound Design, and Phil R Daniels & Charles Cusick Smith are the Designers.
Buy tickets for Priscilla Queen of the Desert The Musical
Buy tickets for Priscilla Queen of the Desert - The Musical from us quickly and easily. We'll email your e-tickets conveniently to you. All you do is present them at the door on the day.
Playing at Dominion Theatre
268-269 Tottenham Court Road, London, W1T 7AQ GB (venue info)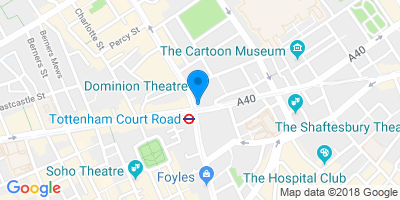 Directions
Priscilla Queen of the Desert video