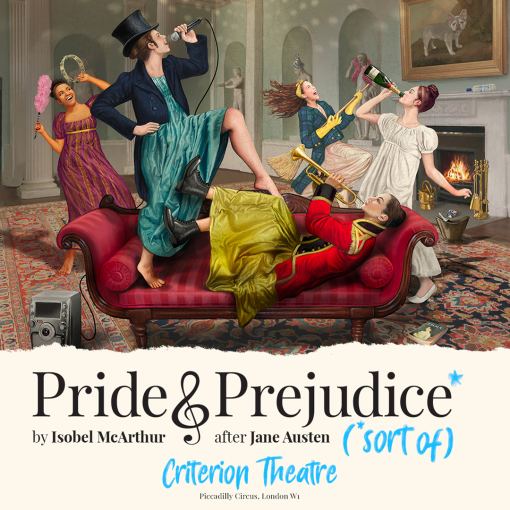 Pride and Prejudice (sort of)
4.7/5
based on 42 reviews
(read reviews)
Booking until: Sunday, 17 April 2022
Pride and Prejudice (sort of) photos
Pride and Prejudice (sort of) description
Pride and Prejudice (sort of) – A cool new take on a literary classic
Pride and Prejudice (sort of) is a play by the brilliant Scottish playwright Isobel McArthur. The Glasweigan actress and writer has herself starred in Pride and Prejudice (sort of), and the musical score is inspired by the tunes she loved while growing up in the city. It's packed with goodies including Carly Simon's You're So Vain, Pulp's Something Changed and many more, delivering a unique modern flavour to this hilariously funny show.
What's the story behind Pride and Prejudice?
Mr and Mrs Bennet have five daughters, all of whom need to be safely married off to wealthy, respectable men. It shouldn't be a challenge... but it turns out to be a lot more difficult than anyone expected. The play sees the house's young servants taking the starring role as they tell jokes, dress up, and sing their versions of the Bennet girls' rocky romances. The fancy balls, the thrilling elopements, the witty exchanges between Elizabeth Bennet and Mr Darcy, it's all there, brought to stunning contemporary life. Jane Austen would have loved its blend of crazy comedy, fantastic live music, and remarkable props.
About Pride and Prejudice
Pride and Prejudice (sort of) premiered in 2018 at the Edinburgh Fringe, where it made a huge impact. Co-produced with the Tron in Glasgow, the show took off on a regional tour. It enjoyed rave reviews at every venue and the Telegraph newspaper called it, "as richly layered as a wedding cake."
Isobel McArthur's version of Austen's classic story is tongue-in-cheek fun at every turn, a real comedy delight. It's directed by Paul Brotherston, the sound design comes from Michael John McCarthy and the set design is by Ana Inés Jabares-Pita. A faithful and always affectionate comedy take on Austen's timeless story of money, men and marriage, it's on at the Criterion for an open-ended run. Keep your eyes open for announcements about the casting.
Buy tickets for Pride and Prejudice
Buy tickets for Pride and Prejudice (sort of) from us and enjoy a simple, efficient theatre ticket buying experience. We'll email the digital e-tickets direct to you, for you to present at the door on the day.
Playing at Criterion Theatre
Piccadilly Circus, London, SW1Y 4XA GB (venue info)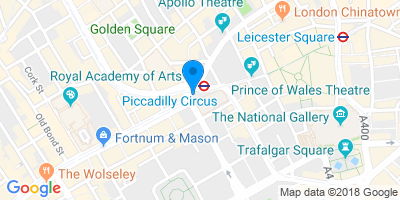 Directions
Performance Times
Pride and Prejudice (sort of) video
Pride and Prejudice (sort of) news
Pride & Prejudice* (*sort of) to open in London's West End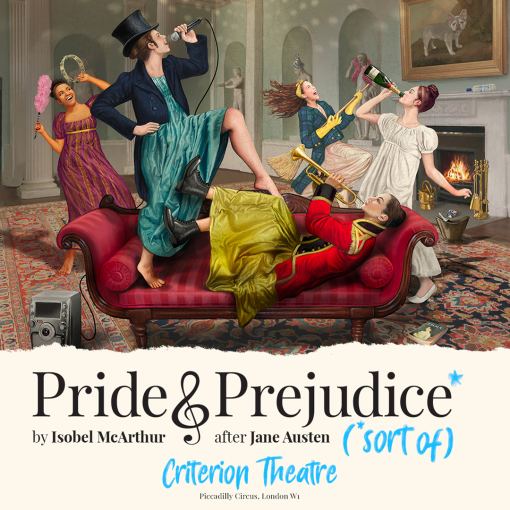 08

Sep
Pride & Prejudice* (*sort of) to open in London's West End