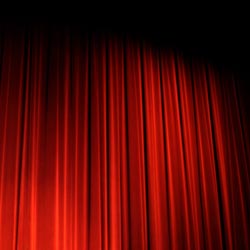 Peter And Alice
4.5/5
based on 13 reviews
(read reviews)
Booking until: Saturday, 1 June 2013
Peter And Alice description
Peter and Alice tickets – The trials and tribulations of youthful fame
Alice Liddell Hargreaves, who inspired Lewis Carroll to create Alice in Wonderland, and Peter Llewelyn Davies, who inspired J.M Barrie's classic Peter Pan, really did meet, way back in 1932. They only spoke for a few minutes, and nobody knows what they discussed. But the potential was recognised by John Logan, who set pen to paper to create a wonderful stage fantasy.
This brand new play recreates and re-imagines the legendary meeting of these two key players. It's only a brief encounter. But Logan uses it to lay bare the lives of two extraordinary real life characters, played beautifully by Dame Judi Dench and Ben Whishaw.
As director Michael Grandage explained to the Daily Mail, "You have the real life figures of Alice and Peter who met each other briefly for about 40 minutes. John Logan imagined what they said to each other and that's the basis of the play."
It's Logan's first new play since his 2010 smash hit Red, which netted an incredible six Tony awards. And the word on the streets is it's well worth the wait! This is a mature and dark drama, posing fascinating questions about the way ordinary people cope when they're suddenly shot to fame and notoriety as youngsters. As such it resonates strongly through the decades to today, where the celebrity culture remains alive and well.
The sets and costumes have been designed by the wonderfully talented Christopher Oram, with music and sound design by Adam Cork, so you can fully expect a genuine theatrical tour de force, just as unusual and compelling as it is fascinating and charming.
Book your Peter and Alice cheap tickets now for a thoroughly enjoyable evening in the company of a couple of ordinary yet unforgettable people who unwittingly changed the face of British literature… forever.
Starring
Judi Dench, Ben Whishaw
Playing at Noel Coward Theatre
85-88 St Martin's Lane, London, WC2N 4AU (venue info)
Directions