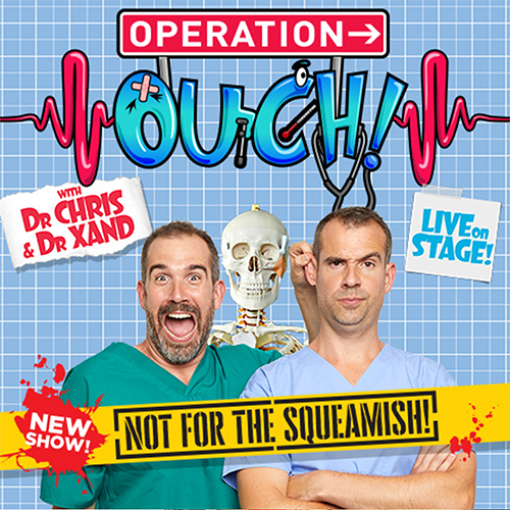 Operation Ouch
Booking until: Sunday, 16 January 2022
Operation Ouch description
TV's favourite doctors return to the Westend this December with a brand new show! Following three sell-out Australian tours, and a smash hit season in London's West End, Dr Chris and Dr Xand can not wait to perform at The Lyric Theatre.
This brilliant show will be packed with all-new crazy experiments and amazing facts, as the doctors explore the fascinating world of biology and show you the incredible things your body can do. Plus, they'll share the best bits from the award-winning TV show, Operation Ouch!
Dr Chris and Dr Xand van Tulleken are Oxford University trained doctors and still work in medicine. Dr Chris is based at University College London Hospital and Dr Xand is the Helen Hamlyn Senior Fellow at Fordham University's Institute of International Humanitarian Affairs. Dr Chris and Dr Xand will be joined by Dr Ronx via video link.
As well as Operation Ouch!, they have appeared in other TV shows such as The Human Body: Secrets of Your Life Revealed, Frontline Doctors: Winter Migrant Crisis, Horizon, Is Binge Drinking Really That Bad?, Blow Your Mind, Horizon, Sugar V Fat, Which Doctor?, The Secret Life Of Twins, and Medicine Men Go Wild.
Important COVID-19 information
Mask
You are required to wear a mask at all times while inside this venue.
Social distancing
You are required to keep distance from other audience members and the venue's staff while inside this venue
Covid safety
This venue has additional Covid-19 safety measures in place to ensure the health and well-being of the staff, performers, and guests.
Additional information
This venue is complying with the latest industry 'See It Safely' guidelines.
Playing at Lyric Theatre
29 Shaftesbury Avenue, London, W1D 7ES GB (venue info)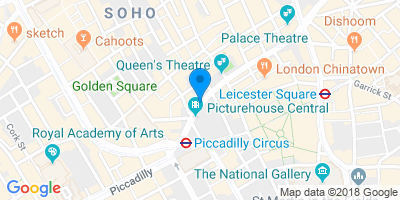 Directions
Performance Times