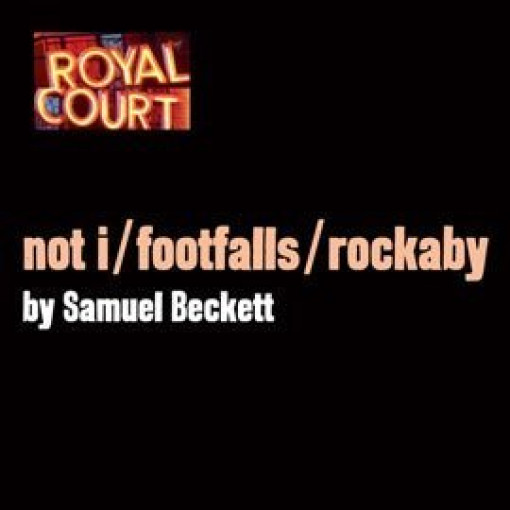 Not I, Footfalls, Rockaby
5/5
based on 1 review
(read reviews)
Booking until: Saturday, 15 February 2014
Not I, Footfalls, Rockaby description
Samuel Barclay Beckett was born in 1906 and died in 1989. An Irish avant-garde novelist, playwright, theatre director and poet, he lived in Paris and wrote in both French and English. He is famous for his bleak, blackly comic outlook on the human condition and his work is celebrated as superbly rich in gallows humour.
Beckett was one of the 20th century's most influential writers and an early postmodernist, fluent in the "Theatre of the Absurd" and awarded the 1969 Nobel Prize for Literature, "for his writing, which, in new forms for the novel and drama, in the destitution of modern man acquires its elevation." He also became Saoi of Aosdána in 1984, a rare honour awarded for distinction in the arts.
The show is ideal for people who love great experimental literature, recommended for theatregoers aged 14 and older.
About Not I
Not I is a monologue of amazing intensity set against a pitch black backdrop lit by a single, simple beam of light. A strange, disembodied mouth floats above the stage, delivering a fascinating stream of consciousness spoken at the speed of thought. Lisa Dwan was taught how by Billie Whitelaw, who was taught by Beckett himself and performed the part at the 1973 UK premier.
About Rockaby
The second piece, Rockaby, explores the bleak landscapes of loneliness and isolation through the mouthpiece of a prematurely old, worn-down woman in her evening finery, sitting in a rocking chair that spookily rocks on its own. First performed in New York in 1980 with Billie Whitelaw starring, it caused such a stir it transferred to the National Theatre in 1981. An extremely popular Beckett classic, not to be missed.
About Footfalls
Meet May, star of Footfalls, dressed in rags and pacing back and forth like a caged animal. She's on the bare, chilly landing outside her mother's bedroom, and inside her mother is dying. This piece was written especially for Billie Whitelaw and she was the first to perform it to astonished audiences at the Royal Court Theatre during the 1976 Samuel Beckett Festival, directed by the great man himself.
Not I, Footfalls and Rockaby tickets – 3 great Beckett classics
This is pure class. If you'd like to buy Not I, Footfalls and Rockaby cheap tickets, we offer the full range of seating types and prices, all with excellent availability.
Playing at Duchess Theatre
3-5 Catherine Street, London, WC2B 5LA (venue info)
Directions
Important information
Latecomers will not be admitted. No readmission to the auditorium
Performance Times