53% off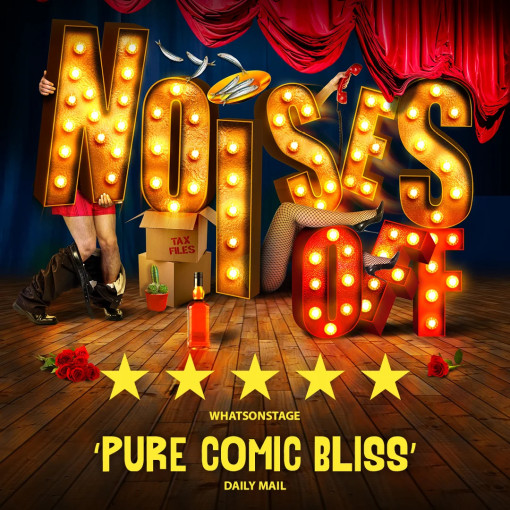 Noises Off
4.6/5
based on 51 reviews
(read reviews)
Booking until: Saturday, 16 December 2023
Running time: 2h 20m (incl. interval)
Noises Off photos
Noises Off description
Noises Off – A deliciously silly meta-farce
Are you ready for some classic stage comedy? This is a very British meta-farce, and it's one of the funniest plays of the past 40 years. It's rarely off the stage, a play loved by amateur dramatic societies as well as the professionals, and has proved a lasting comedy favourite with audiences, critics, and the actors themselves.
Noises Off follows a hapless touring theatre company as they try to stage a farce of their own called Nothing On. The final rehearsals are a complete shambles and the opening night is a total disaster. The matinee, held in Ashton-Under-Lyme, goes spectacularly wrong, and the final night in Stockton-On-Tees, is utterly catastrophic. The result is one of the funniest stage comedies... ever.
Revealing a play within a play, Noises Off has inspired many comedy classics including the West End favourite, The Play That Goes Wrong, which also tells the story of a theatre group whose members have a terrible – and very funny - time attempting to put on a show against all the odds.
What's the story behind Noises Off?
Theatre Royal Bath Productions is delighted to announce Noises Off's 40th birthday. This multi-award-winning farce by Michael Frayn dates back to the early '80s but the comedy never fades.
Apparently Frayn found the real-life events backstage funnier than his own play, The Two Of Us, which he'd written for Lynn Redgrave, and this inspired Noises Off. In his words, "It was funnier from behind than in front, and I thought that one day I must write a farce from behind." Originally a short play called Exits, written and performed in 1977, Frayn was persuaded by his associate Michael Codron to extend the play, and Noises Off was born, taking its name from the stage direction indicating sounds coming from off-stage.
The production stars the wonderful Felicity Kendal, directed by Lindsay Posner, and has been touring the UK including venues at Richmond, Brighton, and Cambridge. A stint at the Phoenix Theatre took place earlier this year. Now it's back again, due at London's Theatre Royal Haymarket from 27th September 2023 and currently booking through to 16th December 2023.
About Noises Off
The multi-award winning actor Felicity Kendal plays Dotty Otley, perhaps best known for her starring role in the classic TV sitcom The Good Life. Jonathan Coy plays Frederick Fellows, Alexander Hanson plays Lloyd Dallas, and the rest of the cast will be revealed nearer the time. Kendal made her stage debut aged nine months, brought on stage as a changeling boy in A Midsummer Night's Dream, and she has rarely been out of the limelight since, on TV as well as the stage.
Lindsay Posner's recent Bath productions include God of Carnage, Stones in his Pockets, and She Stoops To Conquer. NOISES OFF has been delighting audiences since it premiered at the Lyric Hammersmith in 1982, and has rarely been off-stage ever since, loved by amateur theatre groups as well as the professionals. No wonder our good quality cheap theatre tickets for Noises Off are set to sell out fast.
The creative team for this 40th Anniversary production includes designer Simon Higlett, lighting designer Paul Pyant, sound designer Greg Clarke, composer Will Stuart, movement and fight director Ruth Cooper-Brown, associate director George Jibson, and casting director Ginny Schiller.
Buy tickets for Noises Off
Buy tickets for Noises Off from us and enjoy simple, efficient service. We'll email your e-tickets to you – just present them at the door on the day.
Starring
Felicity Kendal
Playing at Theatre Royal Haymarket
8 Haymarket, London, SW1Y 4HT GB (venue info)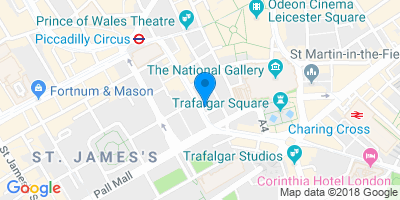 Directions
Performance Times
Noises Off cheap tickets
No booking fee
No booking fee
Valid for selected performances
Save 35%
Was £100.00 Now £65.00
SAVE ON TICKET PRICES Valid all performances 31 October - 16 December 2023. Excludes: 1-2 December, 6 December 2.30pm, 8 December 2023. Book by 11 December 2023.