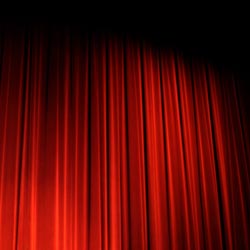 Noises Off
Booking until: Saturday, 10 March 2012
Noises Off description
Lindsay Posner directs a new production of Michael Frayn's irresistible, multi-award-winning backstage comedy Noises Off.
Enjoyed by millions of people worldwide since it premiered in 1982 and hailed as one of the greatest British comedies ever written.
Winner of both Olivier and Tony Awards for Best Comedy, this celebrated play serves up a riotous double bill - a play within a play. Hurtling along at breakneck speed it follows the backstage antics of a touring theatre company as they stumble their way through rehearsals to a shambolic first night and a final disastrous performance.


Playing at Old Vic Theatre
103 The Cut, London, SE1 8NB (venue info)
Directions