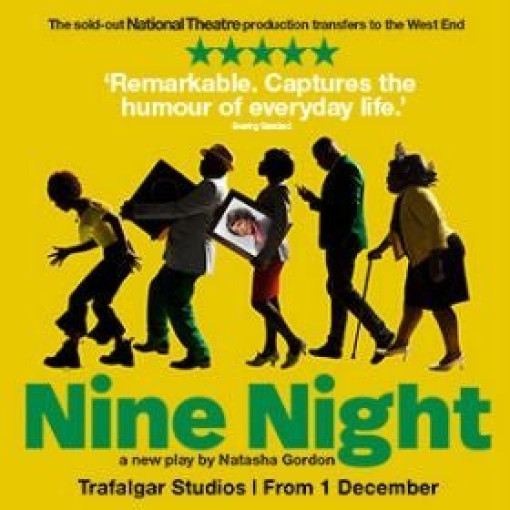 Nine Night
4.8/5
based on 4 reviews
(read reviews)
Booking until: Saturday, 23 February 2019
Nine Night description
Nine-Nights, also called Dead Yard, is what happens when you die in the Caribbean: in Belize, Grenada, Dominica, Barbados, Jamaica, Guyana, Trinidad, Haiti or the Dominican Republic. It signifies a long wake, nine days in total, and has its origins in African religious traditions. Now the practice is being brought to startling, amusing, touching life thanks to a brand new book and debut play by the amazing Natasha Gordon, a shining theatrical star in the making.
When a loved one dies, there's nine nights of official mourning. Friends and family travel to the home of the dead person to support their relatives. But the last night of all, Nine Night, is special. That's when everyone says a final goodbye to the spirit of the dead person and encourages them to leave the house on their final journey.
This magical play weaves the story of the three generations of Gloria's family, left behind when she dies. Gloria abandoned the oldest of her children, Trudy, when she set sail for Britain as a member of the Windrush generation. Trudy loyally waited for Gloria to come back and fetch her, but she never did, instead marrying another man and having two more children with him in the UK. These two, Robert and Lorraine, are very different from Trudy, and there's a lot of bitterness in the air thanks to Gloria's past choices. When Trudy turns up unexpectedly to attend her mother's funeral, the bitterness can't be contained any longer and it overflows to brilliant effect.
The set, which is designed by Rajha Shakiry, is a 1970s retro masterpiece, stuffed to the gills with family photos, bold and bright. The attention to detail in the set alone will have you fascinated and impressed, hurled back in time through the decades. Those in seats close to the stage can almost smell that typical scent of traditional Jamaican soup constantly simmering. The Director is Roy Alexander Weise, the Lighting Designer is Paule Constable and the Sound Designer George Dennis. Shelley Maxwell is the Movement Director.
Director Roy Alexander Weise enjoyed his National Theatre debut with this gorgeous, rich, funny play full of humour and heartache. It isn't overtly political like so many plays examining black humour. This is a simple, pure and touching story about one family and the efforts they make to deal with death – a fact of life we all face at some point or another.
The Evening Standard say this skilfully directed debut about family life and the rituals of death is "Remarkable. Captures the humour of everyday life." According to The Guardian it is "Exuberantly funny. A joy!" The Independent says "'Natasha Gordon's debut play buzzes with comic energy." Don't miss the West End debut of this unusual, delightful play.
Playing at Trafalgar Studios (One)
14 Whitehall, London, SW1A 2DY GB (venue info)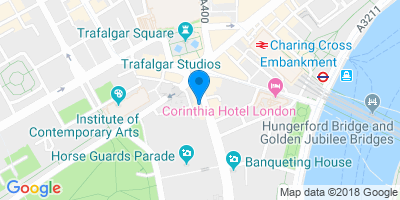 Directions
Performance Times
Nine Night photos