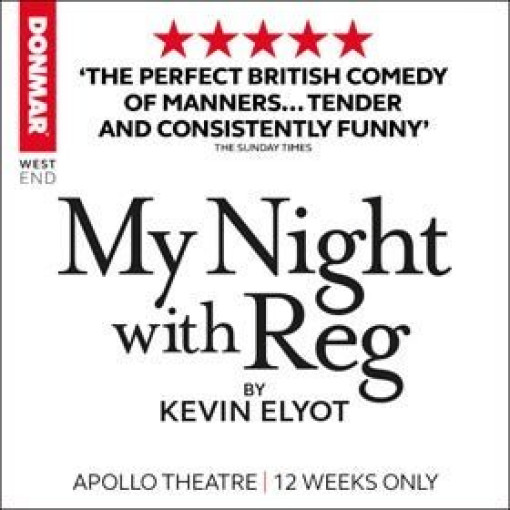 My Night With Reg
4/5
based on 8 reviews
(read reviews)
Booking until: Saturday, 21 August 2021
My Night With Reg description
In 1994 this powerful story won an Evening Standard Award for Best Comedy. It also took the 1994 Writers' Guild Award for Best Fringe Play and won a 1995 Olivier Award for Best Comedy. Following the lives of a group of gay friends over a period of several years, it's set during the time when the AIDS crisis was at its most frightening.
Who is Reg? He never actually appears in the play but he's the catalyst for the action. Reg's legendary promiscuity forms the kernel of the plot, which revolves around the chain reaction of deception and betrayal that his behaviour ultimately sets off.
This is a play of three scenes, all of which are set in Guy's flat. The first scene takes a look at Guy's house-warming party, held in the living room of his new, smart London pad. Scene two takes place after the infamous Reg's funeral and the third scene takes place several years later, after Guy's funeral.
The group of friends are mostly in their 30s and often meet at Guy's place to catch up. Guy himself is a lonely man whose painful long-term crush on John has never come to fruition. Guy is solitary and lives a quiet life, spiced up by the occasional bout of phone sex and rare outings to gay pubs. In fact he's so shy that John never even finds out about his feelings.
The most popular member of the group is Reg, who appears to sleep with anyone and everyone who'll have him, despite being in a relationship. During the play John, Benny and his apparently faithful companion Bernie all engage in secret sex with Reg. And ironically they all want to confide in poor Guy. When his fling with Reg ends, Benny panics – has he caught HIV?
The plot thickens and, while this is most definitely a very amusing comedy, there's a dark side. Reg dies from AIDS. Guy dies of AIDS too, despite being the only one of the group not to have slept with Reg. Guy leaves his beautiful flat to the love of his life, John, but John is so wealthy he doesn't need it. And, in a final poignant surprise, after Guy's death John finds a treasure trove of memorabilia from the group's student days in the flat. How does he react? You'll have to wait and see.
There really is such a thing as heartbreaking and funny at the same time, and this is it. It's tremendously entertaining, touching, hilarious and great fun.
My Night With Reg tickets
If you'd like to buy My Night With Reg cheap tickets, we have the full range of seating types on offer, from low cost to premium, all with great availability.
Playing at The Turbine Theatre
Arches Lane, Circus West Village, London, SW11 8AB GB (venue info)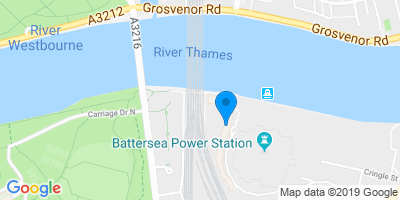 Directions
Performance Times