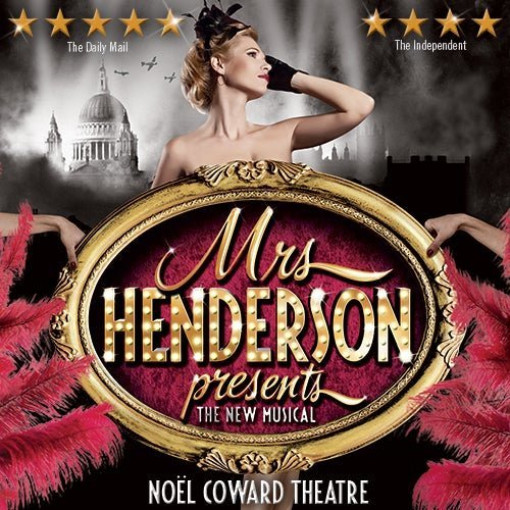 Mrs Henderson Presents
4.7/5
based on 60 reviews
(read reviews)
Booking until: Saturday, 18 June 2016
Mrs Henderson Presents description
When the widowed Laura Henderson, a wonderfully eccentric seventy year old, buys the Windill theatre as a gift for herself in the 1930s, intended as an absorbing hobby to see her through her widowhood, a fascinating true story unfolds. She employs a bossy, autocratic manager called Vivian Van Damm and together, in 1937, they kick off a non-stop variety review called Revudeville. It's a hugely popular innovation and several London theatres soon follow in the Windmill's steps, stealing their audience.
When the Windmill's income starts to drop Mrs Henderson, inspired by Paris' legendary Moulin Rouge, decides nudity is the solution, something completely unheard of on the relatively po-faced British stage.
The Lord Chamberlain of the time, Rowland Baring, the second Earl of Cromer, gives his blessing on the proviso that the nude women stay absolutely still, not moving a muscle... which lends the performances the title of 'art', in the same category as classical statuary and Old Masters.
The venue is below street level and performances continue throughout the Blitz, carrying on as the bombs whistle, fall and explode outside. But the authorities think the crowds gathering outside in the street pose a danger. Mrs Henderson argues the nudity is a compassionate thing, giving young lads off to war their first and potentially only sight of a naked female before they leave for the Front.
The life and times of the Windmill make a compelling story, all the more so because it's based on the truth. Mrs Henderson and Mr Van Damm's quirky relationship is fiery, scandals erupt, tragedies stalk the cast and the theatre slowly but surely becomes a legend in its own lifetime.
What a woman. What a venue. It's an unforgettable story that'll warm your heart, British to the core, as eccentric as it gets and hugely entertaining.
Mrs Henderson Presents tickets – Scandal, gossip, laughter and heartbreak
If you'd like to buy Mrs Henderson Presents cheap tickets, we have the full range of seating types on offer, from low cost to premium, all with excellent availability.
Starring
Tracie Bennett, Ian Bartholomew, Emma Williams
Playing at Noel Coward Theatre
85-88 St Martin's Lane, London, WC2N 4AU GB (venue info)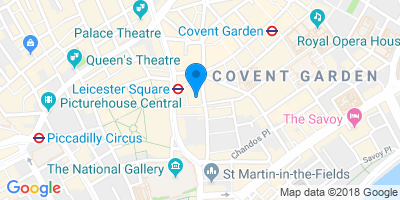 Directions
Age restrictions
Please note that an age restriction is not in place for this production.
Important information
Contains scenes of nudity.
Performance Times
Mrs Henderson Presents photos