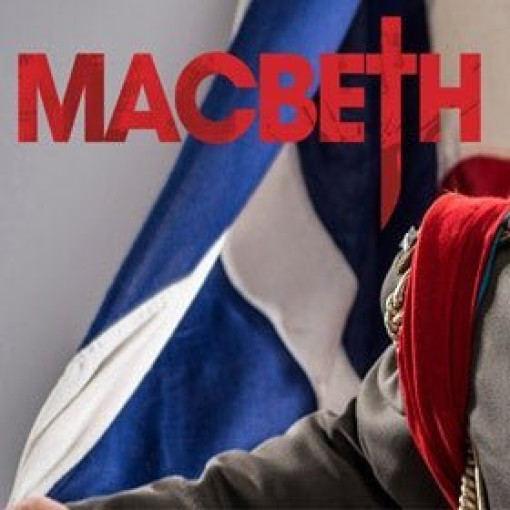 Macbeth (National Youth Theatre Season)
Booking until: Wednesday, 26 November 2014
Running time: 1 hour 45 minutes
Macbeth (National Youth Theatre Season) description
Macbeth tickets – Classic bloody tragedy, as popular as ever
Poor Scotland has been ravaged by war. The country is in chaos with power struggles dominating the political landscape. The people are suffering. Enter Macbeth, probably Shakespeare's best-known and un-loved anti-hero and a man with an ego that's far too big for his own good.
This amazing play tracks the gradual disintegration of Macbeth's character as greed and power take their toll. Macbeth's machinations soon lead to tragedy as he becomes embroiled in a self-created struggle for power, his ambitions fuelled by a desperate need to control Scotland at all costs. From the legendary opening battle to the Duncan's murder, the body count stacks up as the main character steadily unravels.
It all begins when he takes three witches' prophecy to heart. Convinced that he's destined to play a pivotal part in his country's future as king, Macbeth embarks on a disastrous series of actions that ultimately lead to his bloody downfall.
When the witches reveal that his rival Banquo's descendants will rule the kingdom in the future, not his own descendants, Lady Macbeth persuades her husband to kill the current Scottish king. But the emotional turmoil that results proves his undoing and he doesn't stop until he has left a trail of dead bodies in his wake. Luckily Macduff and his followers, who have fled Scotland to avoid Macbeth's madness, join up with England's monarch and ultimately murder him.
This fine production is billed to be a huge treat for anyone who loves the Bard's classics and everyone who enjoys the suspense of Shakespeare at his grisly, violent best.
An internationally acclaimed cast makes this, the first in the long–awaited Trafalgar Transformed season, a huge success masterpiece in the making. The Scottish Play is the first in a series by Jamie Lloyd with amazing set designs by Soutra Gilmour, the respected winner of the 2012 Evening Standard award for Best Design for Inadmissible Evidence at the Donmar Warehouse, which was also directed by the talented Mr Lloyd.
Are you in the market for Macbeth cheap tickets? We sell the full range, from low cost to premium, all with excellent availability. Click through and see!
Playing at Ambassadors Theatre
West Street, London, WC2H 9ND (venue info)
Directions
Performance Times