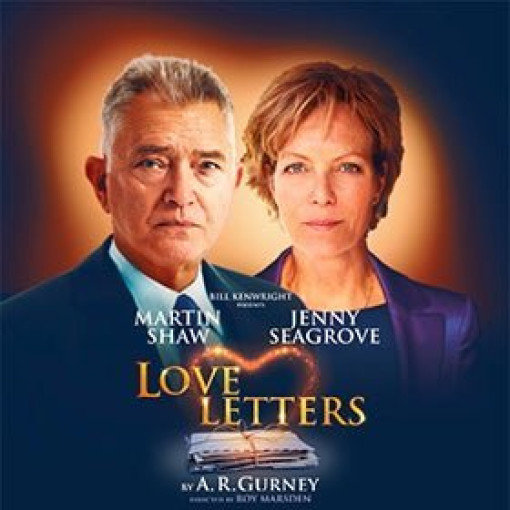 Love Letters
5/5
based on 4 reviews
(read reviews)
Booking until: Sunday, 13 June 2021
Running time: 2 hours (one interval)
Love Letters description
Love Letters – With Martin Shaw and Jenny Seagrove
Love Letters first opened in New York in 1989, scoring high and becoming a finalist in the 1990 Pulitzer Prize for Drama. Gaining popularity instantly like only the best plays do, it has been performed in theatres across the world ever since, a lovely plot that keeps on giving as the decades pass and the times change. This time it's on at the magnificent Theatre Royal Haymarket, the venue's first production since the Covid virus arrived.
What's the background?
Bill Kenwright is thrilled to reveal Love Letters, written by A.R. Gurney and Directed by Roy Marsden. It's on at the Theatre Royal Haymarket and stars the brilliant Martin Shaw and Jenny Seagrove, both particularly fine British actors.
Martin Shaw is a darling of theatreland with many successes under his belt including Robert Bolt's dazzling A Man For All Seasons, Oscar Wilde's classic An Ideal Husband, Alan Bleasdale's marvellous Are You Lonesome Tonight, Clifford Odets' The Country Girl, Reginald Rose's Twelve Angry Men and many, many more. Recently he wowed audiences with his role as a tortured American presidential candidate in Gore Vidal's The Best Man, a play packed with timely echoes of the Trump administration.
Jenny Seagrove graced the stage at the Haymarket in Alan Ayckbourn's How The Other Half Loves recently, and she's also a glittering star in the West End firmament. She has made Tennessee Williams' Night of the Iguana extra-special, added spice to David Rabe's Hurly Burly, nailed David Hare's The Secret Rapture, and made a fabulous job of Noël Coward's Present Laughter.
No wonder the Daily Telegraph gives it four stars and praises it so highly, saying: "The two stars shine, while A.R. Gurney's already bittersweet play here acquires an extra, decidedly Covid-era piquancy".
About the plot
When the young Andrew Makepeace Ladd III, a wealthy young man, accepts an invitation to Melissa Gardner's birthday party, a wealthy young woman, Melissa politely writes him a thank you note. And that one simple action changes everything. Down the years, then across the decades, a beautiful romantic friendship develops thanks to the pair's honest, 'delicately warm' correspondence that ends up lasting for almost fifty years.
Summer camp postcards morph into long, interesting letters. They correspond throughout boarding school and college, and during the years when he's fighting in a war. Melissa marries, and then so does Andy, but they keep on writing. Eventually he becomes a successful attorney and is elected to the US Senate. Melissa's marriage fails, she starts drinking too much, and is estranged from her children. By the time the pair get their act together and start a love affair, it's far too late... and they both know it.
This is a tender, tragic but funny story dealing with shared nostalgia, missed opportunities, and the deep closeness that can be born of a lifelong yet complicated friendship. Andy's last letter was written to Melissa's mother after her death, the final letter. This letter makes it beautifully clear how much they really meant to each other, and gave to each other, thanks to a lifetime of spiritual closeness.
Don't miss this gorgeous play, which is due to delight audiences with its wholly relevant message – we don't need to be physically together to fall in love, and to stay in love.
Starring
Jenny Seagrove, Martin Shaw
Playing at Theatre Royal Haymarket
8 Haymarket, London, SW1Y 4HT GB (venue info)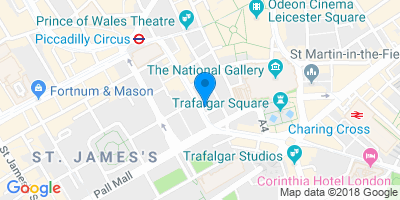 Directions
Important information
Please note: that this venue will offer available seats based on social distancing. Once seats are booked, availability alters to reflect new socially distant seats. If you receive an error and are unable to confirm your seats please select alternatives as your original choice may no longer be socially distanced from neighbouring bookings.
Performance Times