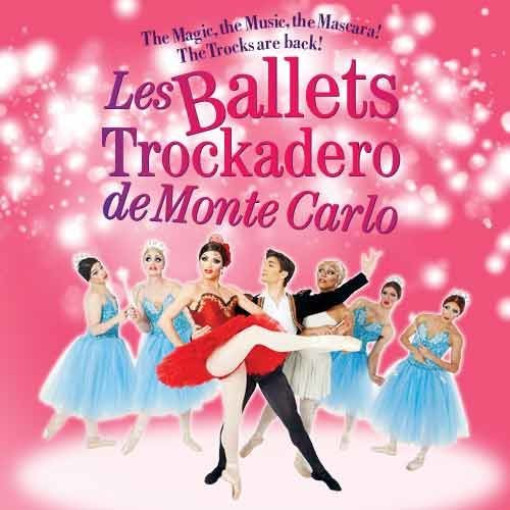 Les Ballets Trockadero Programme One
Booking until: Sunday, 20 September 2015
Running time: 2 hours 5 minutes
Les Ballets Trockadero Programme One description
This autumn the fabulous, award-winning, scene-stealing Les Ballets Trockadero de Monte Carlo (or 'The Trocks' to their friends), storm back into London for two glittering weeks… in size 12 pointe shoes.
Hurtling through the classical ballet repertoire with their inimitable blend of skill, grace and a wit as sharp as scissors en pointe, The Trocks have been a global phenomenon since they formed in New York in 1974.
As the darlings of the ballet world, The Trocks combine a genuine love of ballet with parody and preening in their laugh-a-minute shows that will delight both The Trocks initiated and ballet novices.       
Playing at Peacock Theatre
Portugal Street, London, WC2A 2HT GB (venue info)
Directions
Performance Times