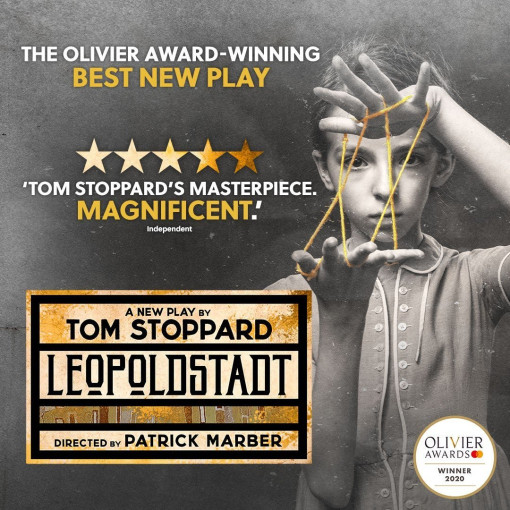 Leopoldstadt
4.1/5
based on 14 reviews
(read reviews)
Booking until: Saturday, 30 October 2021
Leopoldstadt photos
Leopoldstadt description
Leopoldstadt – A new masterwork from Tom Stoppard
Roll back time to the lovely city of Vienna at the turn of the last century. In 1900 Vienna was a lively place full of artists and intellectuals, a place where the Jewish people, who numbered 10% of the population, had the freedom to express themselves and live their lives in relative peace and safety. Jewish people had been given the same civil rights as everyone else by the Emperor Franz Josef and had arrived in the city from far and wide, escaping from violence and pogroms elsewhere in the world. And many thousands of them settled in the ancient Jewish quarter of Leopoldstadt.
Tom Stoppard's four grandparents all perished in Nazi concentration camps, along with much of the rest of his family. He's usually famously detached about his subject matter but this one's different. This brand new play is a lot more personal than most of his work. It breaks hearts with its humanity, it's complex and it's beautiful - no wonder it took the playwright more than a year to complete.
This is Stoppard's first play since 2015's The Hard Problem at the National Theatre. It's produced by the brilliant Sonia Friedman Productions and beautifully directed by Patrick Marber. Marber is responsible for directing a host of exceptional plays including Dealer's Choice, After Miss Julie, Exit the King, Closer, Three Days in the Country and Don Juan. He's also a talented screenwriter and has been nominated for a Tony for Best Director. Sonia Friedman Productions has brought us more than 160 dazzling productions and has attracted an extraordinary number of awards: 55 Oliviers, 30 Tonys, and 2 BAFTAs.
Leopoldstadt previews at Wyndham's Theatre from late January 2020, for a limited run of 16 weeks. This is an unusually intimate story that covers a great deal of ground, telling the story of a Jewish family made good whose fortunes change irrevocably over fifty years, forcing them to discover all over again what it means to be Jewish. Expect a feast of passion, love, endurance and loss, all rolled into a play you'll remember for a very long time to come.
If this one inspires you, Tom Stoppard offers a great deal more. Keep your eyes open for West End revivals of classic Stoppard delights like Rosencrantz and Guildenstern are Dead, The Real Inspector Hound, After Magritte, Jumpers, and New Found Land.
Playing at Wyndham's Theatre
32-36 Charing Cross Road, London, WC2H 0DA GB (venue info)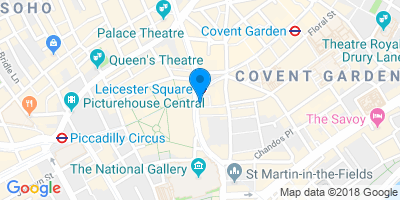 Directions
Performance Times
Leopoldstadt news