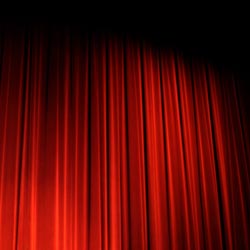 Jim Jefferies: Legit
Booking until: Monday, 17 June 2013
Running time: 2 hours 20 minutes
Jim Jefferies: Legit description
This is Jim's ONLY English date in the UK in 2013... If you don't know who Jim is read on. If you do BOOK YOUR TICKET NOW, THEY WILL SELL OUT FAST!
Caustic? Charming? Controversial? Call him what you will, but stand-up phenomenon Jim Jefferies is acknowledged as the fastest rising, most hilarious cutting edge comic ever to claw his way to the top of the comedy world.
Currently residing in the United States where he is recording his second series of the cult TV show LEGIT for the FX channel Jim is renowned for pushing the boundaries of decency and forever trying to find out where the line is between offensive and straight up funny! This is a comedian at the top of his game! Catch him whilst he is still alive.
Playing at Lyric Theatre
29 Shaftesbury Avenue, London, W1D 7ES (venue info)
Directions