58% off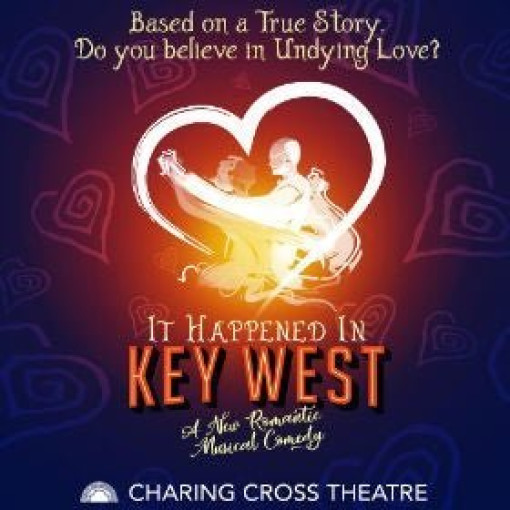 It Happened in Key West
4/5
based on 2 reviews
(read reviews)
Booking until: Saturday, 18 August 2018
It Happened in Key West description
Based on a very unusual true story, the brand new musical comedy It Happened in Key West takes you on a journey back through time to 1930s Florida. The star of the show is an eccentric X-ray scientist who becomes hopelessly snarled up in the life of the women he is obsessed with, despite the fact that she is already married and dying of TB. This is the show's world premiere.
If you believe in undying love, make your way to the Charing Cross theatre to enjoy the fantastic story of Count Carl Von Cosel, who finally finds the girl who he has dreamed about, imagined, pictured all his life. He's been waiting for her to materialise since he was a teenager, convinced that his daydreams were real. When she does, he's shocked to the core to realise she is very ill and already has a husband. But he doesn't care. As far as he is concerned, she belongs to him. It's fate.
The plot that unfolds is both hilarious and absurd, an extraordinary love story that reveals the scientist's increasingly desperate, often crazy attempts to save her life at all costs, and the so-called 'undying love' he shows when she finally succumbs to TB and dies.
Elena might be dead and gone. But she comes alive for Carl when he re-lives his obsessive fantasy in sunny, hot, exotic Key West. Here's the shocking bit. He dug her up from her grave, and lived with the body for seven whole years without anyone knowing a thing about it. This might be, at heart, a grim tale but the show itself is funny, shocking, heart-warming and wonderfully crazy. It's nothing short of madcap.
The book and score are by Broadway's smash hit composer Jill Santoriello, and you're looking at a strictly limited run that ends mid-August. Marc Robin directs and choreographs the action, Jason Huza is responsible for the book and extra lyrics, and Jeremiah James for the book and original concept. The sets are by Jamie Roderick, the costumes come from Lisa Zinni, and the orchestration is by Robert Felstein. Casting is by Neil Rutherford.
The subject matter being what it is, this musical is not suitable for anyone under aged twelve, and children under 12 won't be admitted.
Playing at Charing Cross Theatre
The Arches, Villiers Street, London, WC2N 6NL GB (venue info)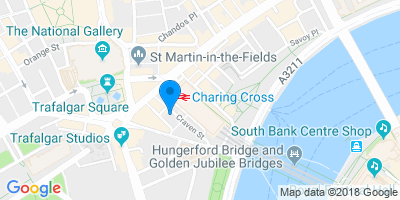 Directions
Performance Times
It Happened in Key West photos
It Happened in Key West video
It Happened in Key West cheap tickets
Save 58%
Was £18.00 Now £7.50
Valid Tue - Sat until 18 Aug 2018
Save 57%
Was £34.50 Now £15.00
Valid Tue - Sat until 18 Aug 2018
No booking fee
Tickets from £20.00
Valid on Mon until 18 Aug 2018.
Save 50%
Was £40.00 Now £20.00
Valid Tue - Sat until 18 Aug 2018
Save 50%
Was £50.00 Now £25.00
Valid Tue - Sat until 18 Aug 2018