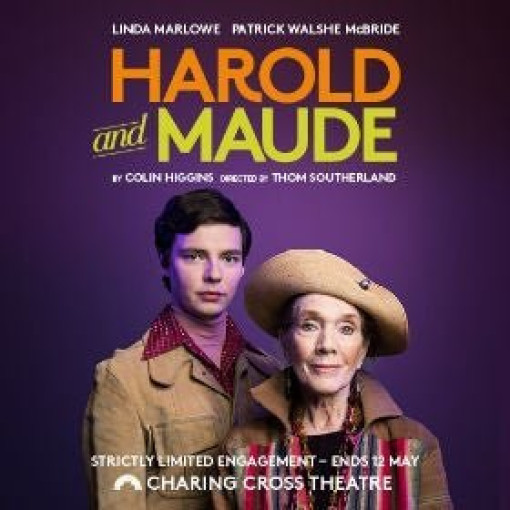 Harold and Maude
4.5/5
based on 4 reviews
(read reviews)
Booking until: Saturday, 12 May 2018
Harold and Maude description
Written by Colin Higgins and based on the film of the same name, Harold and Maude kicks off the Charing Cross Theatre 2018 season with a darkly comedic twist. We all have a morbid fascination with death – is there an afterlife? what does dying feel like? – and young Harold is no exception. He meets Maude at a funeral (of course) and the two form an unlikely friendship. One obsessed with the end of life while he's at the beginning, the other determined to live her twilight years with all the energy and verve she can muster.
Artistic Director Thom Southerland directs this production to open the new season, pairing back up with acclaimed actor Sheila Hancock, who will play Maude. Hancock is a legend on the London theatre scene, with an Olivier Award to her name (for her performance in Cabaret in 2007) and four further nominations, most recently for her turn as the Mother Superior in Sister Act in 2010. She appeared in the original productions of both Annie and Sweeney Todd on London's West End. Hancock was last on stage in 2016, directed by Southerland and playing opposite Jenna Russell in Grey Gardens at Southwark Playhouse.
As well as being the playwright, Higgins is also the screenwriter of the original 1971 film Harold and Maude, which was nominated for two Golden Globe awards and is thought of as one of the top films ever made. Further casting for the stage production has yet to be announced.
Harold and Maude will follow Andrew Lloyd Webber's revival of The Woman In White at the Charing Cross Theatre, which plays over the festive period and is also directed by Southerland. With these two productions, the Charing Cross Theatre promises to be a popular venue for the next few months. Tickets for both shows are on sale now, so don't delay in an explosive directing double bill to start off 2018 with a bang.
Playing at Charing Cross Theatre
The Arches, Villiers Street, London, WC2N 6NL GB (venue info)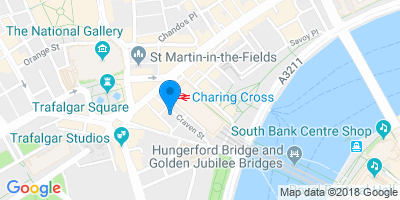 Directions
Performance Times
Harold and Maude photos