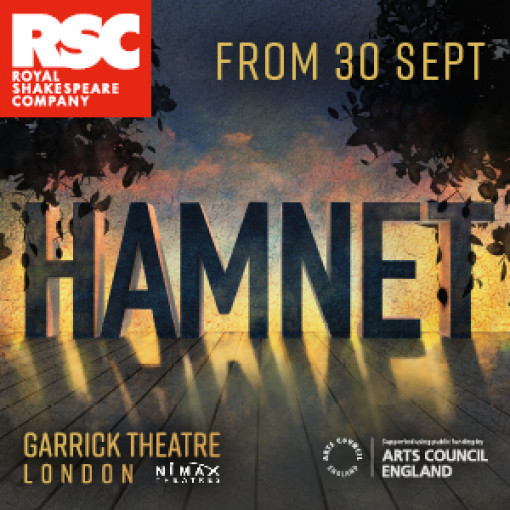 Hamnet
4.2/5
based on 32 reviews
(read reviews)
Booking until: Saturday, 17 February 2024
Running time: 2hrs 30mins (incl. interval)
Hamnet photos
Hamnet description
Hamnet - The story of Anne Hathaway
The Royal Shakespeare company's 'hotly anticipated' new production of Hamnet is transferring direct to the West End for autumn 2023. It's on at the Garrick Theatre for a limited 14 week season from 30 September, supported by RSC Production Circle Members Peggy Czyzak-Dannenbaum, Susan Tomasky, Ronald J Ungvarsky, and Marcia Whitaker. It's the proud recipient of the Edgerton Foundation New Play Award, telling the fascinating tale of the woman who loved and supported the Bard.
What's the story behind Hamnet?
Hamnet is based on Maggie O'Farrell's best-selling novel, a new play adapted by the award-winning playwright Lolita Chakrabarti who delighted the West End with her work on Life of Pi, Red Velvet, and Hymn. The play reveals the story of Shakespeare, the greatest-ever English playwright, and Anne Hathaway, also called Agnes, the woman who loved and supported him.
Hamnet Shakespeare was baptised on 2 February 1585 and buried on 11 August 1596, aged just eleven. He was the only son of William Shakespeare and his wife Anne Hathaway, the twin brother of their daughter Judith Shakespeare.
By the time Hamnet was four years old his dad was already famous. At the time, in England, around 33% of children died before the age of ten. While child death was common, it was just as heartbreaking as it is now. No wonder Shakespearean scholars say there are connections between the boy's tragic death and the creation of the plays King John, Romeo and Juliet, Julius Caesar, and Twelfth Night.
About Hamnet
The cast has been announced, and it's a dazzling one. Madeleine Mantock plays Agnes Hathaway. Joan is played by Sarah Belcher and Burbage / Father John by Will Brown. Hamnet and Thomas Day are played by Ajani Cabey and Eliza by Frankie Hastings. Ned is portrayed by Karl Haynes, Judith by Alex Jarrett, Jude by Hannah McPake and Mary by Elizabeth Rider. Tilly and Caterina are played by Rose Riley and Susanna by Harmony Rose-Bremner. Bartholomew is by Obioma Ugoala, William by Tom Varey, and John by Peter Wight.
The creative team is headed by the director Erica Whyman. The designer is Tom Piper and the lighting comes from Prema Mehta. The music is by Oğuz Kaplangi and the sound by Xana. Movement comes from Ayse Tashkiran and dramaturg from Pippa Hill. The fights are by Kate Waters. The casting director is Amy Ball CDG, the music director is Alice Brown, the associate designer is Pip Terry and the assistant director is Linda Miller.
Buy tickets for Hamnet
Buy tickets for Hamnet from us and enjoy simple, efficient service. We'll email your e-tickets to you - just present them at the door on the day.
Playing at Garrick Theatre
2 Charing Cross Road, London, WC2H 0HH GB (venue info)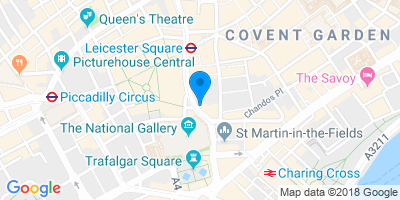 Directions
Performance Times
Hamnet video