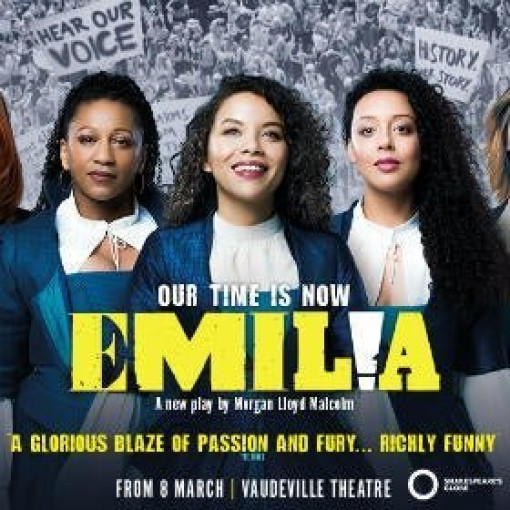 Emilia
4.9/5
based on 19 reviews
(read reviews)
Booking until: Saturday, 15 June 2019
Emilia description
Emilia - Female? Angry? This one's for you
WhatsOnStage gives it four stars and calls it 'An outright feminist triumph and a brilliant call-to-arms'. The Guardian hands it 4 stars and says the play, 'Rouses its audience to a pitch of fervour'. The Times awards it 4 stars and calls it, 'an act of revolution'. The Independent says it is 'extraordinarily rousing'.
This is a brand new play from the remarkably talented playwright and screenwriter Morgan Lloyd Malcolm, written especially for Shakespeare's Globe Theatre. Having scored a huge hit there, it's due at the Vaudeville theatre for March 2019.
Discover the powerful story of the beguiling, intelligent and fascinating Emilia Bassano, who some think was the muse that inspired William Shakespeare to write the sonnets that still make our hearts beat faster to this day. There's no evidence, but it's a compelling theory. Did the real Emilia meet Will Shakespeare? She spent some time as the mistress of the Lord Chamberlain, so it isn't unlikely.
Writer Lloyd Malcolm enjoyed a wealth of brilliant resources provided by the Globe theatre when writing the piece. She spoke extensively with Bill Barclay, Director of Music at the Globe and the composer of the score. And she had long discussions with Dr Will Tosh and Dr Farah Karim-Cooper, two of the Globe's resident academics who provided her with essays, research material and unique insights into Emilia Bassano's world, including explorations of 1500s and 1600s gender politics, feminism and race.
Nicole Charles directs, having worked very closely with the playwright from the start. Lloyd Malcolm wrote the first draft in two weeks, her usual "massive flurry". On 12th February 2018 the play was finally born in its first iteration. The rest, as they say, is history.
So what can you expect? Emilia Bassano, the writer, feminist, mother, poet and muse, is absolutely livid. In a tale that parallels what's going on right now, she is desperate to escape the fate of most women of the time, seen but not listened to, uneducated and unequal, with little opportunity and almost no respect. Emilia wants a voice. She wants to be heard.
Roll forward time to 2018 and her story feels familiar. Almost four hundred years after her death women around the world are still oppressed and unequal. Emilia's story remains our story as she reaches across the centuries with blazing passion, bravery and fury.
Lloyd Malcolm has transformed Emilia Bassano into a symbol of all exploited women. As a wholly speculative history it is wonderfully angry and passionate. In fact Emilia's final address to the audience is so powerful it may as well be a real call to arms, a demand for rebellion. Magical stuff.
Playing at Vaudeville Theatre
404 Strand, London, WC2R 0NH GB (venue info)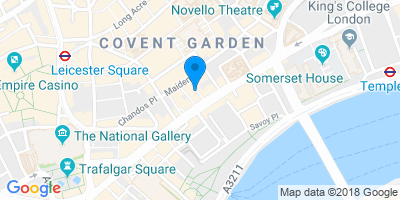 Directions
Performance Times
Emilia photos