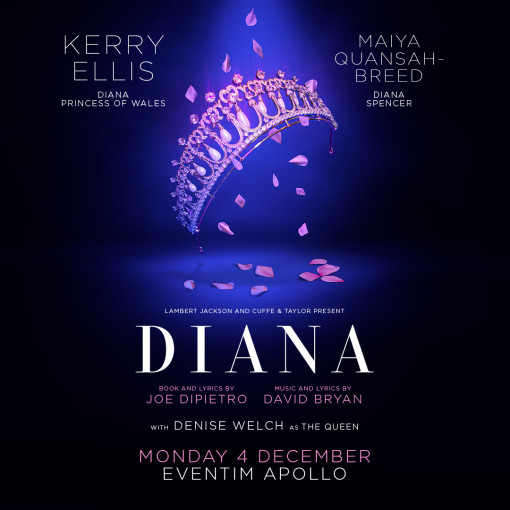 Diana
4/5
based on 8 reviews
(read reviews)
Booking until: Monday, 4 December 2023
Running time: TBC
Diana description
The Diana Musical – Celebrating our beloved Lady Di
When the Bon Jovi keyboard player David Bryan was a teen, in 1981, Lady Diana Spencer married Prince Charles. He recalls the wedding well, and remembers the feeling of being captivated by the extravagance of the affair.
When Lady Di died in Paris, in 1997, he was horrified. Now Bryan and his musical theatre partner the brilliant Joe DiPietro have created a dazzling musical to celebrate her life. It has been a long time coming, and we're thrilled to confirm it'll transfer to the West End.
As the director Christopher Ashley says, "In America, to many, many people, Diana is a real hero." The same goes over here. This musical tells her story in a refreshingly new way, and it's all set to be a massive hit.
What's the story?
Diana once claimed that there were three people in her marriage: herself, Charles and Camilla Parker-Bowles. This awesome musical show adds another player, a fourth, in the shape of the Queen. The action takes us through Diana's early years before settling down to document the royal marriage in the most magical way. It reveals the couple's famously tempestuous relationship, the affair with Camilla, and Diana's growing international fame. And it concludes at the point the marriage breaks up, when Diana is liberated, leaving to find 'her own voice and her own way'.
This musical is special. Very special. The timing is impeccable too, with Megan Markle joining the British royal family then fleeing the British press with her husband Harry, headed for a new non-Royal life in Canada. The parallels between what Diana suffered at the hands of the British newspapers and what Megan and Harry endured – then fled from - are horribly clear. Megan and Harry escaped. Di ultimately didn't.
About the creative team
Diana is directed by Christopher Ashley, who has a coveted Tony for his work on Come From Away. The book and music come from Joe DiPietro and David Bryan, the keyboard player from the rock band Bon Jovi. The choreography is by Kelly Devine, and the music supervision and arrangements come from Ian Eisendrath.
The costumes are designed by the Tony winning costumier William Ivey Long, who created 39 fabulous new outfits for the star of the Broadway version, Jeanna de Waal. According to Town & Country magazine, "The most memorable garment is a nod to the black off-the-shoulder dress Diana wore on the evening that Charles admitted his affair with Camilla on national television. It's known as the Revenge Dress, but DiPietro and Bryan have a more colorful description." It's a description we can't print here, but it's pretty funny!
What does the press say?
As reported in Rolling Stone, here's what David Bryan said: "We told a human story. It's a human, emotional story. Here's a guy that loves a married woman [Camilla Parker Bowles] and couldn't go with her because of his world, and here's the young virgin girl who loves the guy and he doesn't love her back. There were no winners and losers in that situation. Everybody lost a little bit."
Starring
Kerry Ellis
Playing at Eventim Apollo
2 Queen Caroline Street, London, W6 9QH GB (venue info)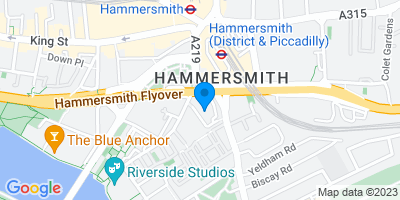 Directions
Performance Times