32% off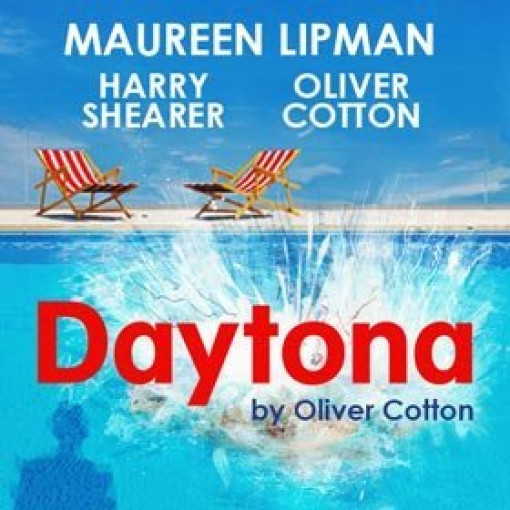 Daytona
4.5/5
based on 10 reviews
(read reviews)
Booking until: Saturday, 23 August 2014
Daytona description
According to the Telegraph newspaper, "Oliver Cotton's new play finds the much-loved Maureen Lipman in first-rate form. It is a gripping story, powerfully told and excellently performed". And The Independent newspaper calls Maureen Lipman's performance "utterly mesmerising". It looks like you're in for a real treat!
Gripping, very funny, mysterious and at the same time poignant, Daytona involves two separate love stories. It's set in 1986, in New York city, where long-time dancing couple Joe and Elli are practising their ballroom dancing routines in preparation for a big competition. They have loved one another for fifty years, a long term romance if there ever was one, and despite the fact that they bicker constantly, their mutual affection runs clear and true.
Life is just the same as it ever was. But then, one night, Joe's long-lost brother Billy enters their lives after a long absence. And he has a remarkable tale to tell...
Theatre legend Maureen Lipman is an experienced stage performer with, amongst others, Oklahoma! under her belt, a huge hit at the National Theatre, plus A Little Night Music at the Menier Chocolate Factory and When We Are Married, another big West End hit.
Her character's lover and dance partner Joe is played by Harry Shearer, who is making his stage début for the play. He's actually the voice of a bunch of The Simpsons characters, including Mr Burns and Ned Flanders. And the writer himself, Oliver Cotton, takes to the stage too, playing the role of Billy. He has acted on stage, on film and TV as well as being the creator of The Enoch Show, Scrabble and Man Falling Down.
Direction is by the talented David Grindley, whose excellent work has graced the stage internationally at the Stratford Shakespeare Festival in Canada and Broadway as well as across Britain. The result is a haunting, lovely tale about family ties, moral dilemmas, personal identities and the personal relationships that bind – and separate – the human race. The play is on stage for a strictly limited eight week season from June, so grab your tickets while you can!
Daytona tickets – Haunting, beautiful, fascinating
If you'd like to treat yourself to Daytona cheap tickets, we provide the full range of seating types, from low cost to best-in-house, all with excellent availability.
Playing at Theatre Royal Haymarket
8 Haymarket, London, SW1Y 4HT (venue info)
Directions
Daytona cheap tickets
Save 32%
Was £53.00 Now £35.99
Valid Monday - Friday and Saturday matinee performances from 28 June to 23 August 2014
Performance Times