40% off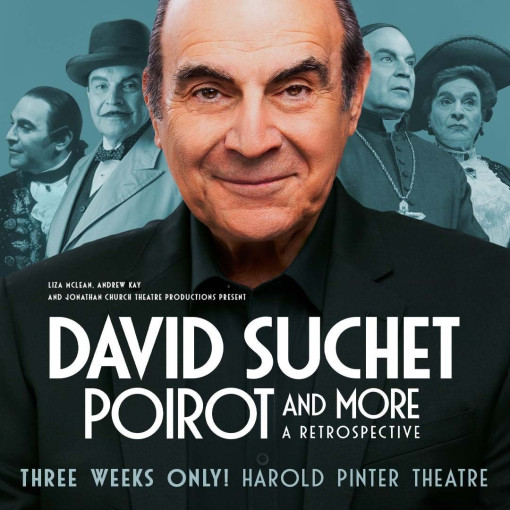 David Suchet - Poirot and More: a Retrospective
5/5
based on 4 reviews
(read reviews)
Booking until: Saturday, 22 January 2022
David Suchet - Poirot and More: a Retrospective description
David Suchet - Poirot and More: a Retrospective – A rare opportunity
You are cordially invited to share something very special indeed. We predict audiences will be thrilled to spend a glittering evening with David Suchet himself, one of the world's most celebrated actors and the man who has given us much more than the classic role of Poirot, Agatha Christie's hugely popular and wholly eccentric Belgian detective. You'll love discovering how the actor is renowned for not only nailing the complex role of Poirot, but also taking on oodles more of the most fascinating TV, movie and theatre characters.
The show has been created by David Suchet and Liza McLean, originally produced in Australia and New Zealand by Liza McLean and Andrew Kay. In the UK it's being presented by Liza McLean, Andrew Kay and Jonathan Church Theatre Productions. Following an extensive tour of the nation, it'll be on at the Harold Pinter Theatre from 9th October to 19th December 2021.
What's the story behind Poirot and More: a Retrospective?
Not many actors can look back at such a glittering and varied career, spanning a mighty five decades. This lovely performance takes an affectionate look back at David Suchet's best-loved performances in a new and intimate way. Suchet is interviewed by the journalist, broadcaster and biographer Geoffrey Wansell, who also just happens to be the co-author of Poirot and Me. Audiences love the resulting conversation with the actor, the man behind Poirot and so many other amazing stage and screen characters.
About David Suchet
David Suchet played Agatha Christie's dapper, eccentric Belgian detective on TV for more than a quarter of a century, and every episode was a classic. The series went global and delighted millions. But what about David's experienced beyond Poirot? He has brought many of the best roles in theatre to life, including a host of Shakespeare characters played to perfection. And he has made an exceptional job of roles in plays by Wilde, Albee and Miller.
Suchet has acted the parts of Lady Bracknell, Cardinal Benelli, Joe Keller and Gregory Solomon, and spent thirteen years with the world-class RSC, the Royal Shakespeare Company, where he's still an Associate Artist. An Emmy winner and seven-times Olivier nominee, he was knighted in 2020 for his services to drama and charity. In his words, "This show is my way of connecting and saying hello to people across the country after this terrible period and welcoming them back into the theatre. I am looking forward to sharing my memories, stories and favourite moments."
Buy tickets for Poirot and More: a Retrospective
Buy tickets for David Suchet - Poirot and More: a Retrospective from us and enjoy a simple, efficient ticket purchase experience. We'll email e-tickets conveniently to you, for you to present at the door on the day.
Starring
David Suchet
Playing at Harold Pinter Theatre
6 Panton Street, London, SW1Y 4DN GB (venue info)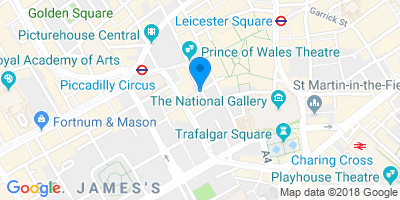 Directions
Performance Times
David Suchet - Poirot and More: a Retrospective cheap tickets
Save 38%
Was £40.00 Now £25.00
Valid Tue-Sat until 22 Jan 2022
Save 40%
Was £75.00 Now £45.00
SAVE UP TO £45 ON TICKETS Valid on all dates. £90/£84 tickets now £45 £72/£66 tickets now £35 £54/£48 tickets now £25 Book by 22 January 2022.