34% off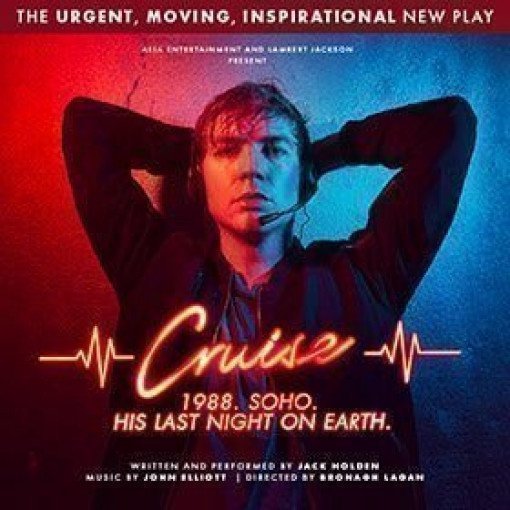 Cruise
4.9/5
based on 8 reviews
(read reviews)
Booking until: Sunday, 4 September 2022
Running time: 1 hour 30 minutes
Cruise description
Cruise – A powerful tribute to the AIDS crisis
This gorgeous one-man play is directed by Bronagh Lagan and features a stunning, uplifting electronic soundtrack of 1980s hits, all performed live on stage by the talented John Elliott.
It's written by and stars Jack Holden, who wowed us in War Horse and Ink, and it's a roller-coaster of an emotional ride, sending you through laughter to tears and back again as Jack, playing Michael Spencer, weaves his true tale, blending music and the spoken word to create absolute stage magic. At some points you'll be able to hear a pin drop. At others, you'll be blinded by tears or doubled over laughing.
What's the story behind Cruise?
At the end of February 1984, like thousands of others, Michael is diagnosed with HIV. Back then the virus was a death sentence, and Michael was told he had a maximum of four years left to live. He and his partner Dave sell their home and car and decide to party hard for as long as it takes for the end to come. Dave dies two years later and Michael carries on partying, creating a frenzied hedonistic lifestyle that blocks out the pain.
When time clocks around to the end of February 1988, four years to the day after his diagnosis, Michael decides this will be the last day of his life. He puts on his best jacket, heads for Soho, and experiences the night of his life as he dances, says his goodbyes, and takes care of his final affairs. But then, totally unexpectedly, he survives.
How do you carry on living after an experience like that? Cruise reveals all.
About Cruise
Described as intoxicating and vibrant, Cruise weaves the true story of what should have been the last day of Michael Spencer's life. It's on for a strictly limited run at the Duchess Theatre, on stage from 18th May to 13th June. This play celebrates life, gay culture, and survival, and it's one of the most uplifting and inspirational theatrical events of the summer to come. The covid crisis only makes it more moving.
Starring
Jack Holden
Playing at Apollo Theatre
31 Shaftesbury Avenue, London, W1D 7ES GB (venue info)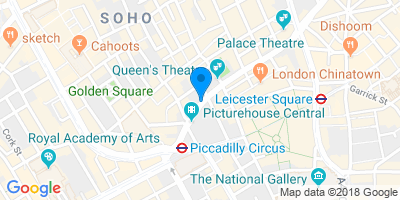 Directions
Performance Times
Cruise video
Cruise cheap tickets
Save 34%
Was £59.50 Now £39.50
SAVE UP TO £32 ON TICKETS Valid on selected performances Book by 17 August 2022
Cruise news
World première of new play CRUISE to reopen the Duchess Theatre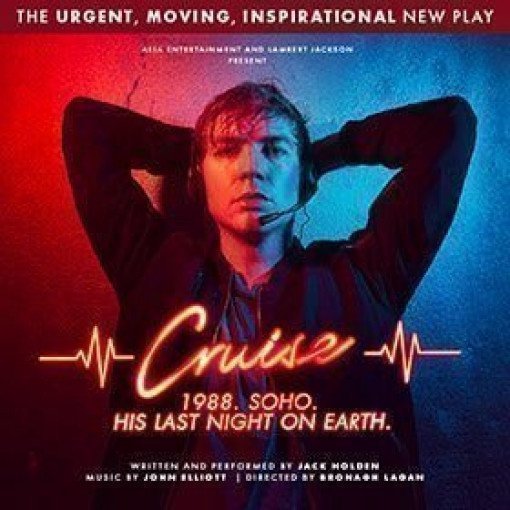 19

Mar
World première of new play CRUISE to reopen the Duchess Theatre