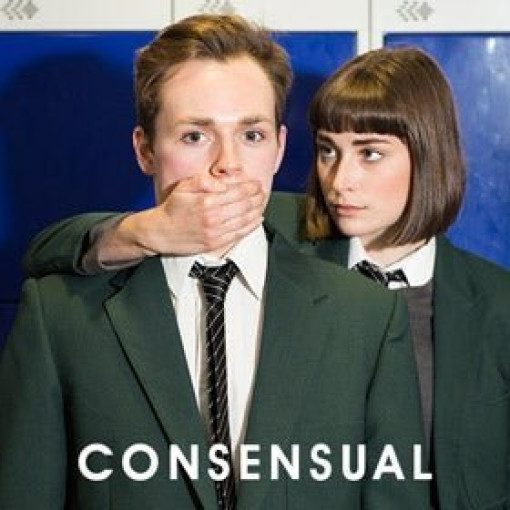 Consensual
Booking until: Wednesday, 2 December 2015
Running time: 1 hour 50 minutes
Consensual description
Think of Sexual Relationship Education as a war zone and you're the journalist. Give the facts, show the photos, but don't get too close unless you want your head blown off." 

As Head of Year 11 Diane is meant to be implementing the new 'Healthy Relationships' curriculum. But then Freddie arrives. She hasn't seen him since that night six years earlier when he was fifteen. She thinks he took advantage of her. He thinks she groomed him for months. But neither is sure.

The National Youth Theatre presents an explosive and thought-provoking piece of new writing from Evan Placey (Writers' Guild Award winner) exploring what happens when buried secrets catch up with you. But when it comes to sex and consent, are there really any blurred lines?
Playing at Ambassadors Theatre
West Street, London, WC2H 9ND (venue info)
Directions
Important information
We recommend patrons arrive at least 15mins in advance of the show start time.
Please note that the theatre are no longer accepting bags into the theatre cloakrooms.
The AmbassadorsTheatre will continue to carry out bag searches and accept there may be some delays to patrons, please be aware that your bags will need to be checked before being seated.
Performance Times