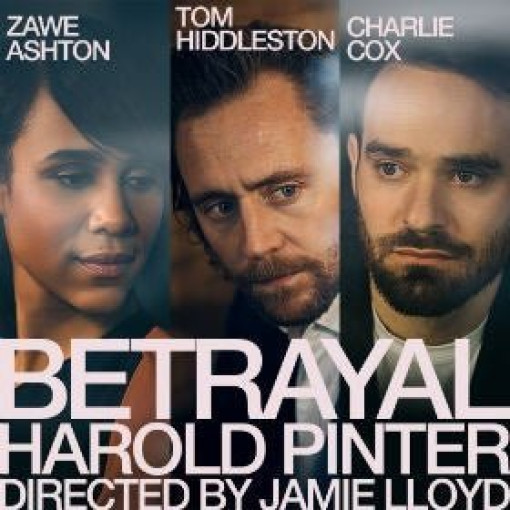 Betrayal
4.7/5
based on 75 reviews
(read reviews)
Booking until: Saturday, 8 June 2019
Running time: 90 Minutes
Betrayal description
Betrayal – Experience a Pinter classic at the Harold Pinter theatre
Harold Pinter has an enviable reputation as one of the nation's finest playwrights. Betrayal is one of his best-loved plays, also the culmination of the Jamie Lloyd Company's magical season of one-act Pinter classics, Pinter at the Pinter.
The plot? Meet two married couples - Emma and Robert, Jerry and Judith. Emma and Jerry have been having an affair for years, and they think it's a big secret. Robert has known about it for ages but keeps his knowledge quiet. The play kicks off once the affair is over and looks back at it through time, a typical Pinter structure that unfold the story through reverse chronology.
Harold Pinter apparently said that this play, of all his work, best mirrors his own life. He had a seven year extra-marital affair with the BBC presenter and national treasure Joan Bakewell during the 1960s, and Betrayal celebrates that special time.
Tom Hiddleston plays the role of Robert. Apparently he's a dedicated Pinter fan, recently spotted at a gala performance for Pinter. In 2017 he played a dazzling leading role in Kenneth Branagh's production of Hamlet, which raised the rafters at RADA's Jerwood Vanbrugh theatre. In his words, "Betrayal is a masterpiece. Jamie Lloyd's Pinter at the Pinter season is terrific and I am so pleased that he's asked me to be part of it." Hiddleston's stage credits include Coriolanus at the Donmar Warehouse, Kingdom of the Earth at the Criterion, and the exceptional The Children's Monologues at the Old Vic.
Betrayal is beautifully directed by Jamie Lloyd himself. Further casting is to be announced. It was first shown in 1978 at the National Theatre, a stunning Peter Hall production with Penelope Wilton, Michael Gambon and Daniel Massey at the wheel. But this play has seldom been off the stage in one part of the world or other, most recently at the Harold Pinter starring Kristin Scott Thomas, Douglas Henshall, and Ben Miles.
Pinter wrote the play while mired in yet another long-term affair, this time with actress Antonia Fraser. It reveals only too clearly how love itself can be based on betrayal, not just of your loved ones but also of the self. Set in Venice, the emotionally complex plot won it the 1979 Laurence Olivier Award for Best New Play. It has been presented around the world in numerous languages including Turkish, Italian and Spanish. And everywhere it goes, it astonishes audiences with its wonderful time-travelling complexity.
Pinter's moving masterpiece is a showcase of the great playwright at his best, and it is also a timely show, since it comes more or less exactly four decades after its premiere at the National Theatre. If you fancy treating yourself to a classy piece of theatrical drama, this one's for you.
Starring
Tom Hiddleston, Charlie Cox, Zawe Ashton
Playing at Harold Pinter Theatre
6 Panton Street, London, SW1Y 4DN GB (venue info)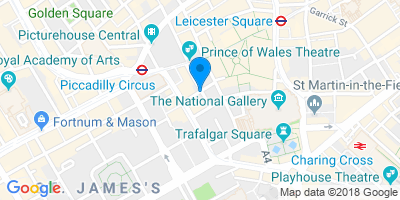 Directions
Important information
Latecomers may not be admitted!
Betrayal is 90 minutes long with no interval. There is no readmission during the production.
Performance Times
Betrayal photos