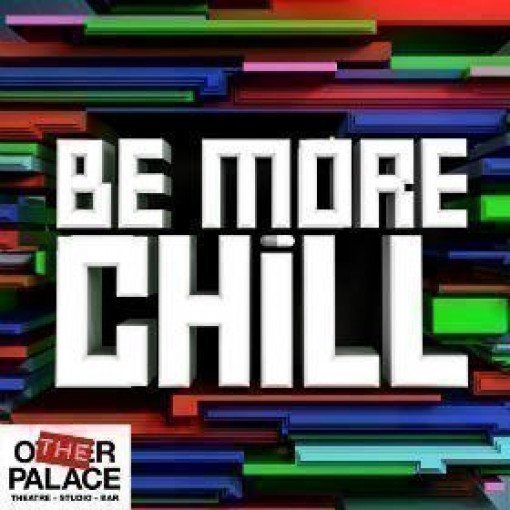 Be More Chill
Booking until: Saturday, 1 August 2020
Be More Chill description
Be More Chill – The dazzling musical sensation
Would you like to be more chill? Maybe all you need is a magical chill pill to transform you into the most popular kid in school? If there was such a thing, would you even take it? Welcome to The Other Palace, your venue for one of the most exciting musical sensations in ages. It's called Be More Chill, it's a cult smash, and it's bound to sell out.
Be More Chill is a whopper of a hit musical that's taking over the world. The music and song words, by Joe Iconis, are wonderful. The book, by Joe Tracz, is brilliant. The story's inspired by Ned Vizzini's best-selling 2004 novel. And the story has already travelled a long way, originally a low-key regional theatre production that rocketed its way to Off-Broadaway success before transferring to Broadway itself in early 2019. Now it's on its way to London, and there's a real treat in store for lovers of modern musical theatre.
Stephen Brackett directs, Chase Brock is the choreographer, and Bobby Frederick Tilley the Second is the costume designer. Lighting comes from Tyler Micoleau and vocal arrangements from Emily Marshall. The Casting Director for the UK production is Will Burton and Beowulf Boritt designed the sets. Ryan Rumery is responsible for the sound, Charlie Rosen supervises the music and Alex Basco Koch created the projection design.
This is a classic High School tale with a big difference. It stars the high school loser Jeremy, a social outcast who gets bullied day after day by the most popular guy in school, Rich Goranski. Jeremy fancies Christine, a girl with issues of her own. When she auditions for the school play and gets a part in the zombie-based show based on Shakespeare, called A Midsummer Nightmare, he hates seeing Jake Dillinger flirting with her. But his life is about to change big-time.
When Rich reveals that the secret to his popularity is the SQUIP pill, which implants a supercomputer into the brain which helps you become instantly popular, Jeremy tries it. The pill tells him how to dress, act and talk. And it works. Chloe, one of the most popular girls, soon notices him, and so does Brooke, who he actually makes out with. When Rich stops bullying Jeremy, life feels a lot better. But Jeremy's not 100% convinced. Is SQUIP real or just a cheap trick?
This is such a cool story that there's currently a movie in the wind, another thing to look forward to. In the meantime enjoy the fun at this splendid show, complete with a host of excellent show tunes including Halloween, Do You Wanna Hang, Michael in the Bathroom, A Guy That I'd Kinda Be Into, The Smartphone Hour, The Pants Song, The Pitiful Children and a whole lot more, all fresh and all fun.
Playing at The Other Palace
12 Palace Street, London, SW1E 5JA GB (venue info)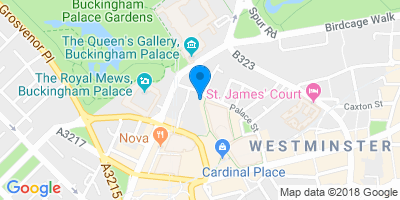 Directions
Age restrictions
Recommended for ages 12+. The musical has mature themes and mature language.
Important information
Recommended for ages 12+. The musical has mature themes and mature language.
Performance Times
Be More Chill photos
Similar shows
DEAR EVAN HANSEN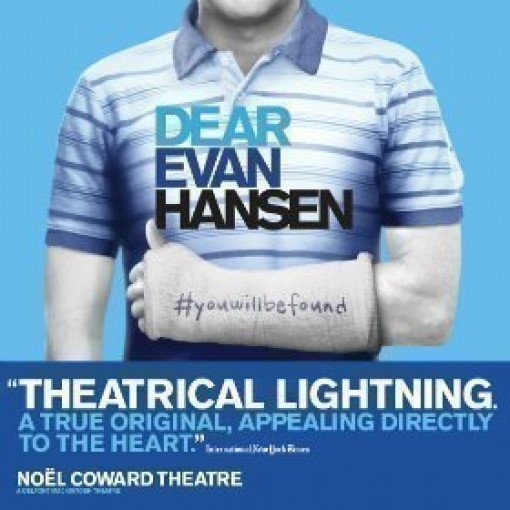 DEAR EVAN HANSEN
4.8/5
based on 38 reviews
Playing at:
Noel Coward Theatre
Booking from: Monday, 13 January 2020
Booking until:
Saturday, 17 October 2020
Running time:
2 hours 30 minutes
From

£29.75
Wicked
No booking fee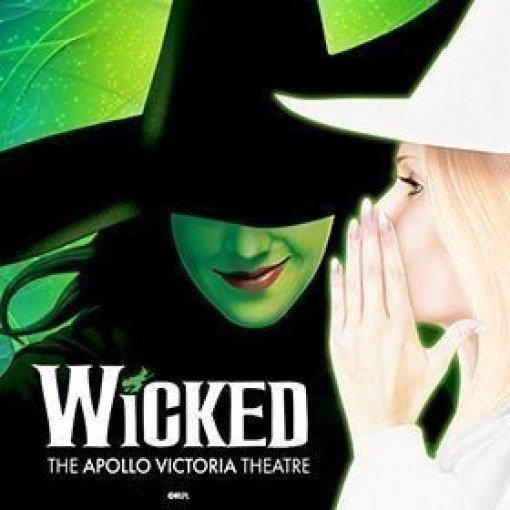 Wicked
4.7/5
based on 4815 reviews
Playing at:
Apollo Victoria
Booking from: Wednesday, 27 September 2006
Booking until:
Saturday, 22 May 2021
From

£26.25
Everybody's Talking About Jamie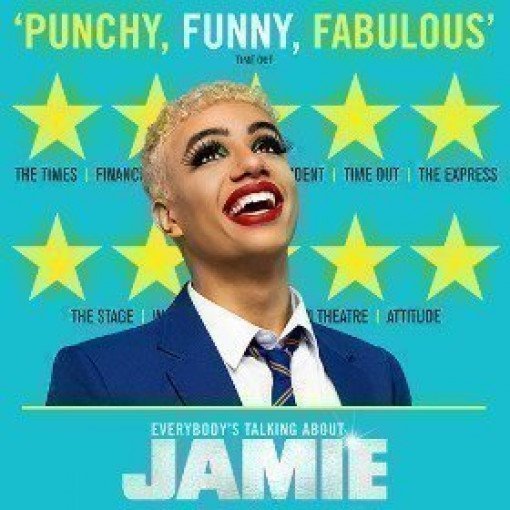 Everybody's Talking About Jamie
4.7/5
based on 194 reviews
Playing at:
Apollo Theatre
Booking from: Monday, 6 November 2017
Booking until:
Saturday, 16 January 2021
Running time:
2 hours 40 minutes
From

£23.75