46% off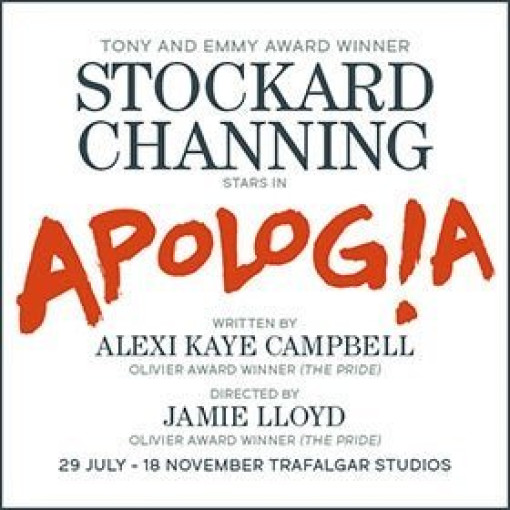 Apologia
4.3/5
based on 10 reviews
(read reviews)
Booking until: Saturday, 18 November 2017
Apologia description
Have you heard the news? It looks like the Tony winning and multiple-Emmy nominated US actor Stockard Channing will be back in the West End after a ten year gap, thanks to a glittering new production of Alexi Kaye Campbell's Apologia, beautifully directed by Jamie Lloyd. Make your way to the Trafalgar Studios for a play you won't forget in a hurry.
Meet the powerful Kristin Miller, a real firebrand, a dedicated liberal, a matriarch and – these days – a respected and important art historian. Back in the 1960s she was a revolutionary. She stormed Parisian barricades, she lived in Florence, she wanted to change the world. Now she's approaching retirement, cynical and jaded, and she's just written a book about her life. The only thing is, the book doesn't so much as mention her two children, Peter and Simon. It's almost as though they never existed.
The scene? Kristin's country cottage snuggled deep in the English countryside. The event? It's Kristin's 60th birthday. It should be an occasion to celebrate, but the hidden cracks in her relationships with her family are about to open wider than ever thanks to her book. As the evening progresses, Kristin's family and friends, and ultimately Kristin, start to question her motivations all those years ago. Were they really worth all the sacrifices she made and the unhappiness she caused the people she was supposed to love?
Apologia premièred at the Bush Theatre in West London in 2009, following hot on the heels of Campbell's first hit, The Pride, an Olivier Award-winner. He has also penned Sunset at The Villa Thalia, which played at the National Theatre, and The Faith Machine at the Royal Court theatre.
This time around the talented Jamie Lloyd returns to Trafalgar Studios to direct, following on from The Maids, The Ruling Class and Macbeth. Stockard Channing plays Kristin, adding this excellent play to an already impressive list of work including TV's The West Wing. She has been nominated 13 times for Primetime Emmy Awards and has been nominated for seven Tonys, winning Best Actress in a Play for the Broadway revival of A Day in the Death of Joe Egg.
Freema Agyeman plays Claire. Desmond Barrit plays Hugh and Joseph Millson plays the dual role of Kristin's sons beautifully. Last but not least Laura Carmichael plays Trudi, a role packed with sheer comedy gold. Comedy? Yes... it's serious stuff, but it's also horribly funny.
Starring
Stockard Channing
Playing at Trafalgar Studios (One)
14 Whitehall, London, SW1A 2DY (venue info)
Directions
Apologia photos
Apologia video
Apologia cheap tickets
Save 32%
Was £95.00 Now £65.00
Valid on all performances until 18 Nov 2017.
Save 46%
Was £65.00 Now £35.00
Valid on all performances until 18 Nov 2017.
Save 44%
Was £45.00 Now £25.00
Valid on all performances until 18 Nov 2017.
Performance Times