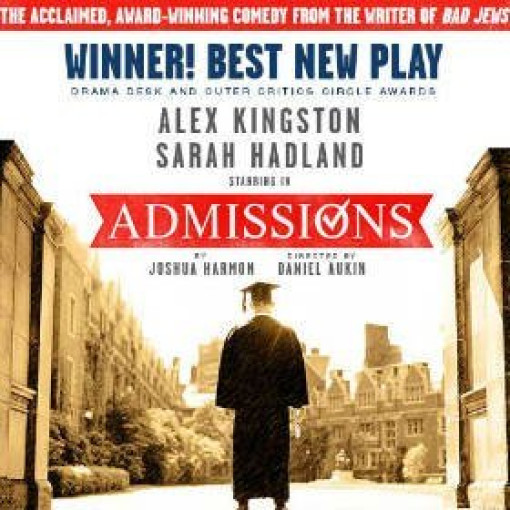 Admissions
4.8/5
based on 6 reviews
(read reviews)
Booking until: Saturday, 25 May 2019
Running time: 90 minutes
Admissions description
Admissions – The latest from Trafalgar Studios One
Trafalgar Studios One is your venue for a clever play that has thrilled US audiences and opened a window on the challenging education system they have to cope with over there. But it's also a very human tale of parenthood that strikes a powerful chord with adults all over the world. Welcome to Admissions.
The former Doctor Who star Alex Kingston takes a starring role in Joshua Harmon's fresh new 2018 comedy Admissions. She takes the lead role in a production that debuted at the Lincoln Center Theater in New York last year, a piece exploring the ideals and the contradictions inherent in liberal America.
Meet Sherri Rosen-Mason, a woman who fights hard for diversity and fairness in her job as the student intake Head of Admissions at a posh private school. But when her son Charlie is deferred from the university of his choice, Yale, and his best mate gets in thanks to ticking more of the 'right' diversity boxes, things get difficult and Sherri's dearly-held progressive values are rocked to the core.
The playwright Joshua Harmon is no stranger to the West End, being the creator of the magical play Bad Jews, whose posters were famously banned by Transport For London. Alex Kingston has played opposite Kenneth Branagh in Macbeth and in One Flew Over The Cuckoo's Nest with Christian Slater, on TV in ER, in Doctor Who, and in Sky One's A Discovery of Witches. Admissions is directed by Daniel Aukin.
This cool play won a 2018 Drama Desk award and an Outer Critics Circle Award, both for Best Play. The New York production received considerable critical acclaim over the Atlantic. The New York Times described it as "astonishing and daring", and the Hollywood Reporter called it "smart, hilarious and provocative". Theatre Mania says it's a "a scorching new drama… lands like a gut-punch" and Time Out New York was seriously impressed.
What happens to Charlie? We won't go into the details and spoil it for you, but the boy's ideas about keeping on with his education after school are unacceptable to his parents, because of their own personal ambitions and the liberal goals of their jobs in education. The tragedy is that they can't think creatively about the matter because they've been stuck in the classroom for life. Their world simply does not exist without exams, grades and tests, and their definition of success is tragically narrow.
The big question? Educators are supposed to inspire us, but how can they do that if they've never dared venture outside the classroom? The big answer – there's much more to success than meets the eye, especially the supremely limited 'White Anglo Saxon' American eye.
Starring
Alex Kingston, Sarah Hadland
Playing at Trafalgar Studios (One)
14 Whitehall, London, SW1A 2DY GB (venue info)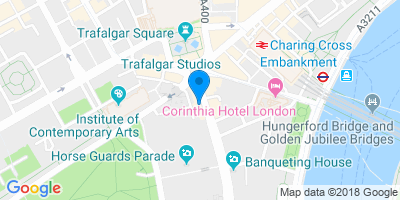 Directions
Performance Times
Admissions photos
Admissions video