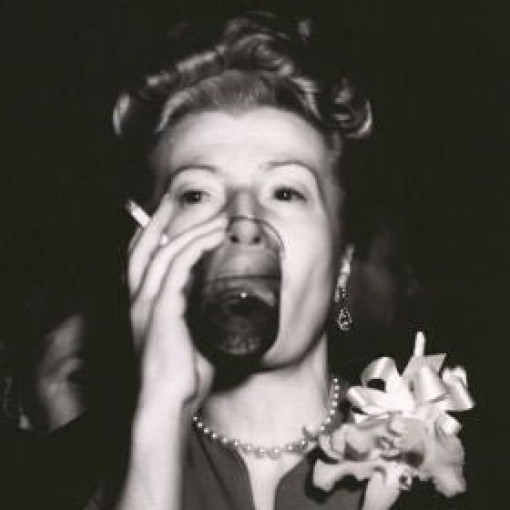 Absolute Hell
Booking until: Saturday, 16 June 2018
Absolute Hell description
Absolute Hell – A marvellous play, slammed in 1952 as 'witless and vile'
Rodney Ackland's brilliant play Absolute Hell is being revived at the National Theatre after a gap of 23 years, taking over the Lyttelton and directed by Joe Hill-Gibbins. Originally named The Pink Room, the play was slammed by the establishment and critics in the 1950s, when it first appeared on stage, as 'witless and vile'. People were outraged by Ackland's implicit comparison between socialists and Nazis, and dismayed by the show's relentlessly dark cynicism.
The characters, of which there are many – this show has an enormous cast – are a bunch of degenerates, seedy and grim. One man, a gay designer, sleeps with a woman simply to drum up money for his business. And the middle-aged drinking club owner, an incredibly coarse woman called Christine, ends one particularly drunken session with a striptease in front of a bunch of drunken US soldiers.
Ackland suffered terrible abuse at the time because of this powerful play. It wasn't revived until 1987, when it was produced at the Orange Tree in Richmond. It appeared on telly in 1991, the year the playwright died, starring Dame Judi Dench. Now it's back, in an era remote enough from the Second World War to make Ackland's wonderfully, sometimes shockingly gritty realism, which so offended previous generations, more than palatable. It's actually quite extraordinary.
The ensemble cast is vast, including Esh Alladi, Joanna David, Patricia England, Aaron Heffernan, Lloyd Hutchinson, Martins Imhangbe, Stephanie Jacob, Prasanna Puwanarajah, Anita Reynolds and more. The revival is designed by Lizzie Clachan with lighting from Jon Clark, sound by Paul Arditti and costumes by Nicky Gillibrand. Movement comes from Jenny Ogilvie and the musical direction is carried out by Harvey Brough.
Interestingly, if you are one of the people who visited The French Club, just off St James, whose owner Olwyn was uncannily like the fictional Christine in this play, you'll find the club in the play disturbingly familiar. And oddly, many of the people who disapproved so strongly of the play back in the '50s were the self-same people who made sure the public rejected it, the ultimate in hypocrisy.
The Independent newspaper says this is, "among the most convincing, moving pieces to hit London yet this year." That's what we call high praise, and we'd like to add our voice to it. This really is an exceptional piece of work. It has been treated shabbily by the critics and the establishment in the past, as has its author, and now it is set to get the recognition and respect it deserves at long last. It may be disturbing, even nasty at times, but it is also truly remarkable. Don't miss it.
This is a production for adults. If you're under aged 16, the themes explored are not suitable for you.
Playing at Lyttelton - National Theatre
South Bank, London, SE1 9PX GB (venue info)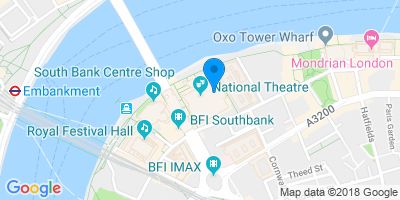 Directions
Performance Times
Absolute Hell photos
Absolute Hell video