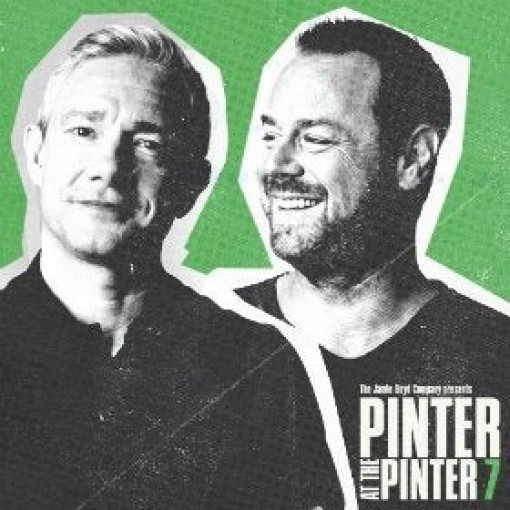 A Slight Ache / The Dumb Waiter
4/5
based on 4 reviews
(read reviews)
Booking until: Saturday, 23 February 2019
A Slight Ache / The Dumb Waiter description
The Jamie Lloyd Company presents a complete season of Harold Pinter's one-act plays to celebrate the legacy of the Nobel Prize-winning British writer on the 10th anniversary of his death. Jamie Lloyd's first ever main house production was Harold Pinter's The Caretaker at the Sheffield Crucible. He's been producing Pinter's work on and off ever since and is known as 'a major Pinter interpreter'. You won't want to miss this magical season!
Here's an unmissable event for your theatrical calendar. The list of world-class theatrical creatives at the centre of this, the tenth anniversary celebration of Harold Pinter's death, has to be seen to be believed. Thanks to the Jamie Lloyd Company for creating a magical Pinter season starring Danny Dyer, Martin Freeman, Tamsin Greig, Jane Horrocks, Celia Imrie, Emma Naomi, Tracy Ann Oberman, David Suchet, Nicholas Woodeson and more, some beautifully directed by Jamie Lloyd himself, others by Patrick Marber, Ed Stambollouian, Lyndsey Turner and Lia Williams.
The event takes place at – of course – the Harold Pinter Theatre, and the action kicks off in early September 2018, ending in late February 2019. If you adore Pinter at his poetic, dramatic, provocative best, A Slight Ache and The Dumb Waiter will delight you. They are two of his best-loved comedies, both of which explore British life in all its eccentric glory.
A Slight Ache and The Dumb Waiter were both written during the late 1950s. So what's in store for you? The Dumb Waiter was written in 1957. It stars two assassins, Gus and Ben, who are waiting for their latest victim in an unused, falling-down building. The dumb waiter in the room – which is odd in itself because the play isn't set in a kitchen or restaurant - keeps delivering food orders. It's satisfyingly weird, as you'd expect, and this is thought by many to be one of Pinter's finest ever short pieces.
In A Slight Ache, which was penned in 1958, a middle-aged couple see their dreams, desires and lives completely changed thanks to a stranger who enters their home. How will they - Flora and Edward - react? The themes for this one include getting old, romantic jealousy and the amazing power of memory.
Together they make one heck of a splendid West End experience, classics of our times that never seem to fade. Grab tickets as soon as you can, since we predict a sell-out of a season from start to finish.
Starring
Martin Freeman, Danny Dyer
Playing at Harold Pinter Theatre
6 Panton Street, London, SW1Y 4DN GB (venue info)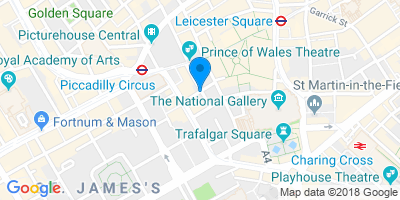 Directions
Performance Times
A Slight Ache / The Dumb Waiter photos
A Slight Ache / The Dumb Waiter video