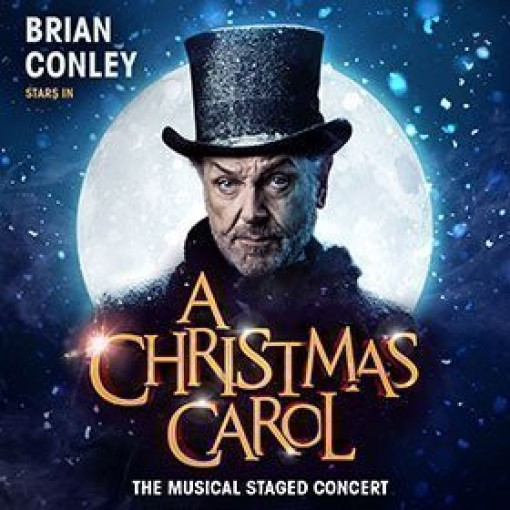 A Christmas Carol
Booking until: Saturday, 2 January 2021
A Christmas Carol description
It's that time of year again and boy, do we all deserve some festive fun this time around! Welcome to A Christmas Carol at the Dominion, a real treat for anyone who loves Charles Dickens and a great night out for anyone who's feeling festive. This classic tale has been adapted for the stage in a truly magical way, with an all-star cast and the hilarious Brian Conley heading the show as Scrooge himself. Walk this way for laughter, tears, happiness, and a Christmas story that never grows old.
What's the story behind A Christmas Carol at the Dominion Theatre?
Meet Ebenezer Scrooge. He is old and crabby, bad tempered, cruel, intolerant, rude, paranoid, mean and nasty. He dislikes everyone and they feel the same way about him. But this Xmas he's in for a surprise. He is awoken three nights in a row by ghosts from the past, present and future, and they reveal Scrooge's own nastiness to him. Will Scrooge change his awful ways, or will he remain the most disliked man in town?
About A Christmas Carol at the Dominion Theatre
Brian Conley comes to the show fresh from a key role in 9 to 5 the musical, also on in the West End. He's starring as Scrooge himself, supported by a fabulous cast of talented West End and telly heroes. Jacqueline Jossa, who we all adore in East Enders, plays Emily and the Ghost of Christmas Future. Matt Jay-Willis from Busted plays poor little Bob Cratchit, and Waitress's excellent Lucie Jones is the Ghost of Christmas Past.
Sandra Marvin from Emmerdale does a great job of Mrs Fezziwig, and Martyn Ellis from Wicked makes a marvellous job of his role as her husband, Mr Fezziwig. Cedric Neal of Back to the Future the Musical fame is brilliant as the Ghost of Christmas Present and Phantom Of The Opera star Jeremy Secomb plays Jacob Marley. Rebecca Lock from Curtains is Mrs Cratchit, and Sam Oladeinde – who wowed us in the smash hit Hamilton - portrays Fred Anderson and also the young Scrooge.
Alan Menkin's music, lyrics by Lynn Ahrens, a book by Lynn Ahrens and Mike Ockrent, it all stacks up to create something special. The staging, the colours, the lights, the costumes, the tunes, it's no wonder the show is tipped to become a sell-out this festive season. More than five million people have enjoyed the show in New York City, on stage for years running at Madison Square Garden. Now it's your turn, and as long as you're aged over five years old you'll be very welcome.
Buy tickets for A Christmas Carol at the Dominion Theatre
We would like to wish you a very merry Christmas and a Happy New Year! Buy tickets for this awesome show from us, relax, and enjoy the entertainment.
Starring
Brian Conley
Playing at Dominion Theatre
268-269 Tottenham Court Road, London, W1T 7AQ GB (venue info)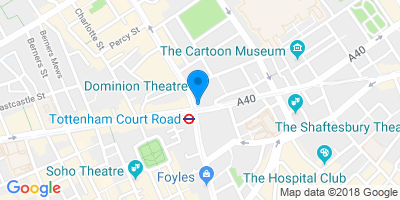 Directions
Performance Times