Can't pick a show? We have put together this list of the current 15 best shows in town to help you choose the West End experience of a lifetime.
1
Cheap Tickets
Up to 30% off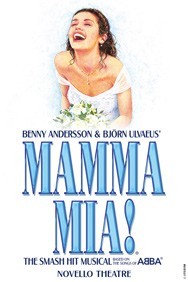 Read reviews
Mamma Mia has gone global. Everyone loves Abba. And timeless songs like 'Dancing Queen' and 'Take A Chance On Me' pull in huge numbers of show goers. It's an enchanting tale of love, laughter and friendship. And London's Novello Theatre is bursting at the seams every night as a result. Fantastic!
2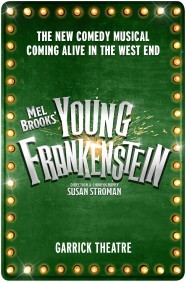 Mary Shelley's classic will never be the same.
When Frederick Frankenstein, a respected New York brain surgeon and professor, inherits a castle in Transylvania from his deranged grandfather, creator of the famously awful monster, he's not sure what to do. Should he stay safely put in New York or head for Transylvania to carry on his grandfather's crazy experiments?
3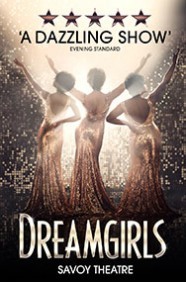 Read reviews
Dreamgirls – Love Glee's Amber Riley? You'll adore this... After opening on Broadway in 1981, the musical Dreamgirls - which was also made into a movie starring Beyoncé, Jennifer Hudson and Eddie Murphy - is finally coming to the West End. And Amber Riley, the incredible powerhouse of talent from TV's Glee, is about to make her theatreland stage début in the starring role.
Starring: Amber Riley, Karen Mav, Ruth Brown
4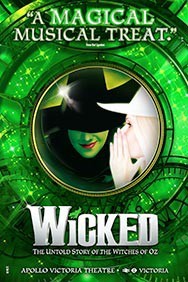 Read reviews
Based on the acclaimed and much loved book by Gregory Maguire, Wicked tells the incredible story of the Witches of Oz. Did you ever wonder how one came to be called 'good' and the other 'wicked'? You won't have to wonder much longer when you book tickets for this superb, award winning Apollo Victoria Theatre show!
Starring: Savannah Stevenson, Emma Hatton
5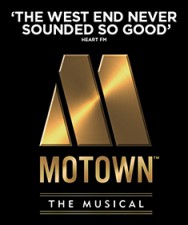 Read reviews
If you were wishing this show was on in London, it's your lucky day! Motown the Musical is set to open in the West End at the Shaftesbury Theatre, landing fresh from Broadway in February 2016 and preceded by a host of brilliant reviews. Fresh and soulful, glittering and glamorous, it's the ultimate soul music spectacular.
6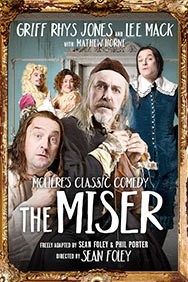 Starring: Griff Rhys Jones
7
Cheap Tickets
Up to 47% off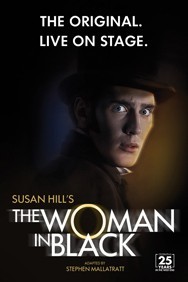 Read reviews
This is without a doubt one of the most exciting, gripping and successful theatre events ever staged. Two decades of success proves it. The Woman In Black is unanimously critically acclaimed. And this Stephen Mallatratt adaptation of Susan Hill's best-selling novel is playing at London's Fortune Theatre now!
8
Cheap Tickets
Up to 33% off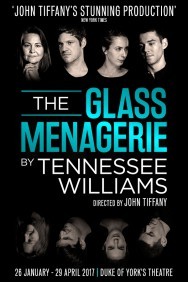 Read reviews
The magnificent Duke of York's theatre is the perfect venue for the play that shot US playwright Tennessee Williams to instant stardom. On the way to theatreland after a smash hit stint on Broadway, and another at the Edinburgh International Festival, this new production of The Glass Menagerie comes to us courtesy of the brilliant John Tiffany. It's a classic drama, and it's on in the West End from January 2017.
9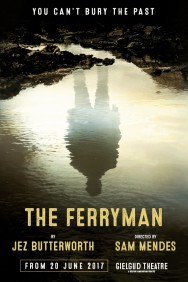 The Gielgud theatre is your venue for the latest play by the wonderful Jez Butterworth. That's good enough news in itself... but the James Bond director Sam Mendes is set to direct, which makes the news even more thrilling. The Ferryman was a huge hit at the Royal Court theatre, now it's due to transfer once the excellent The Curious Incident of the Dog in the Night Time takes a final bow in early summer 2017.
10
Cheap Tickets
Up to 33% off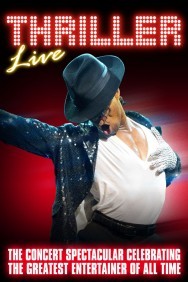 Read reviews
Oh, the music! This is one seriously funky show. Moonwalking into the West End after three acclaimed UK tours and standing ovations across Europe, Thriller - Live is a spectacular, high octane show celebrating the career of pop hero Michael Jackson and the Jackson Five. It's a real soul-funk roller coaster!
11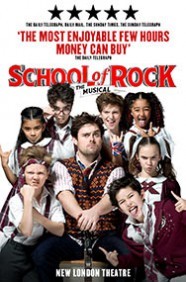 Read reviews
School of Rock, The Musical – Dewey Finn is back! If you giggled your way through the hugely popular Paramount film by Mike White, which starred the hilariously silly Jack Black, you will quite simply adore this brand new musical. It cut its teeth on Broadway at the Winter Garden theatre and now it's due in London's theatreland, as big and brash and bold as you'd expect, a real laugh a minute.
Starring: David Fynn
12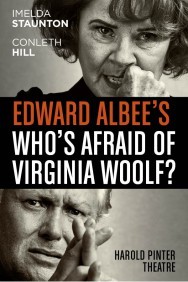 Harry Potter heroine Imelda Staunton plays Martha. Game of Thrones star Conleth Hill plays George. It's a brand new production of the multi Tony Award and Pulitzer Prize-winning play, Who's Afraid of Virginia Woolf?, written by the outstanding playwright Edward Albee, his most famous play, and skilfully directed by James Macdonald.
Starring: Imelda Staunton, Conleth Hill
13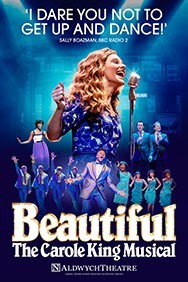 Read reviews
It turns out the rumours are true. February 2015 sees the smash hit Broadway musical about Carole King's remarkable early life, times and music hit the London stage. The show first opened at Broadway's legendary Stephen Sondheim Theatre early in 2014 and has been packing in huge audiences every night ever since. Now it's due in the West End, and tickets are already on sale.
14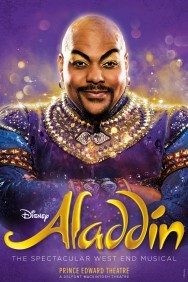 Read reviews
Aladdin – Disney's colourful classic hits the West End. There's a treat in store for anyone who loves Disney, as the wonderful stage musical version of the animated movie hits the West End for its UK première. Your venue is Cameron Macintosh's Prince Edward Theatre, the show takes to the stage from summer 2016 and it has already scored a massive hit on Broadway. Let the magic begin!
15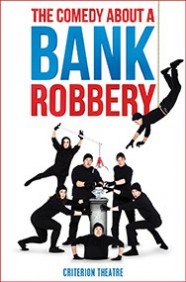 Read reviews
You laughed yourself silly at The Play That Goes Wrong. You adored Peter Pan Goes Wrong. Now it's time for a new show that has already been awarded five star reviews from a stable of respected theatre critics, The Comedy About a Bank Robbery. The Telegraph and The Times, the Radio Times and Sunday Telegraph all loved it, as did Whats On Stage.