Can't pick a show? We have put together this list of the current 15 best shows in town to help you choose the West End experience of a lifetime.
1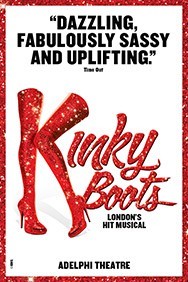 Read reviews
Brilliant! The smash Broadway hit Kinky Boots is dancing its way into theatreland after causing a stir stateside. It's based on the film of the same name, telling the compelling true tale of a struggling Northampton shoe factory which turns its fortunes around by creating wonderfully kinky shoes for drag queens.
2
Cheap Tickets
Up to 50% off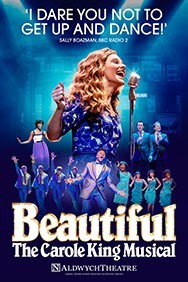 Read reviews
It turns out the rumours are true. February 2015 sees the smash hit Broadway musical about Carole King's remarkable early life, times and music hit the London stage. The show first opened at Broadway's legendary Stephen Sondheim Theatre early in 2014 and has been packing in huge audiences every night ever since. Now it's due in the West End, and tickets are already on sale.
3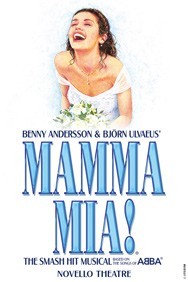 Read reviews
Mamma Mia has gone global. Everyone loves Abba. And timeless songs like 'Dancing Queen' and 'Take A Chance On Me' pull in huge numbers of show goers. It's an enchanting tale of love, laughter and friendship. And London's Novello Theatre is bursting at the seams every night as a result. Fantastic!
4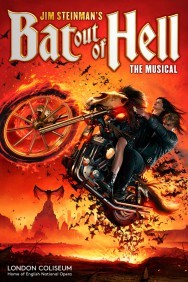 Bat Out of Hell – Celebrating Meat Loaf. He's one of the best-selling musicians of all time. He's sold more than 80 million records. He's been in more than fifty films and TV shows, sometimes playing himself and other times playing fictional characters. Now his life and work are being celebrated in a brand new musical playing at the London Coliseum in summer 2017 after a run in Manchester. It's Bat Out of Hell – The Musical, and it's being billed as an absolute must for rock lovers.
5
Cheap Tickets
Up to 16% off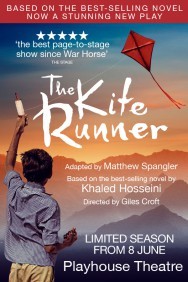 The Kite Runner plays at Wyndham's theatre from 21st December 2016, and the anticipation is already mounting. It's the stage adaptation of the first novel by the respected Afghan-American author Khaled Hosseini, an international bestseller, and it's a story that has broken hearts – and mended them again - the world over. If you adore high drama and enjoy a thoughtful, delicate and hugely entertaining play, this one's for you.
6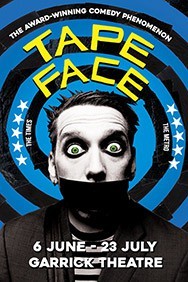 Read reviews
7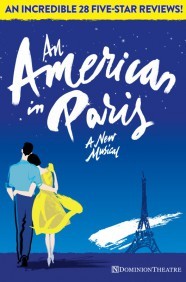 Read reviews
The original scored a huge hit at the Théâtre du Châtelet in Paris. Now this fantastic musical, inspired by the 1951 Academy Award winning movie of the same name, is on its way to the West End after a sell-out run at Broadway's Palace Theatre. It's a Tony winner and tickets are set to sell like hot cakes. What's not to like?
8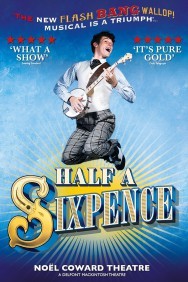 Read reviews
Half a Sixpence is a hugely popular musical comedy, originally written in the '60s to showcase the talents of the British music legend Tommy Steele, complete with David Heneker's legendary music and lyrics. Now the respected Producer Cameron Mackintosh has announced the transfer of his 'radical re-working' of the play to the West End following a massive success at the Chichester Festival Theatre, the birthplace of so many top class theatreland transfers.
Starring: Charlie Stemp
9
Cheap Tickets
Up to 37% off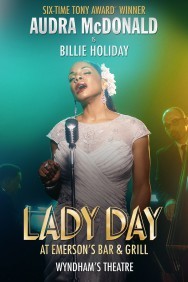 Six-time Tony Award winner Audra McDonald is set to make a glittering West End début playing the remarkable legend of jazz and soul, the singer Billie Holiday. This is your chance to enjoy a surprisingly intimate show packed with the best of Holiday's songs, as well as a host of personal stories exploring the singer's loves and losses.
Starring: Audra McDonald
10
Cheap Tickets
Up to 58% off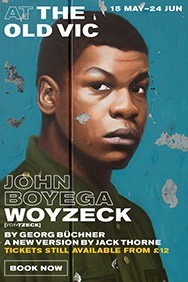 11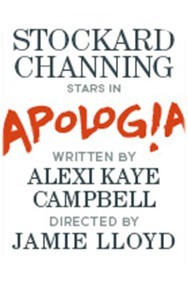 12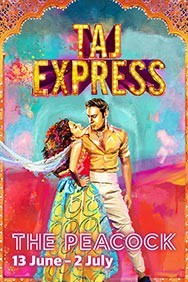 13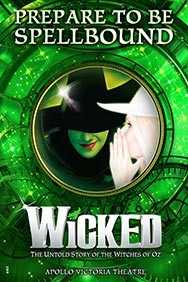 Read reviews
Based on the acclaimed and much loved book by Gregory Maguire, Wicked tells the incredible story of the Witches of Oz. Did you ever wonder how one came to be called 'good' and the other 'wicked'? You won't have to wonder much longer when you book tickets for this superb, award winning Apollo Victoria Theatre show!
Starring: Savannah Stevenson, Emma Hatton
14
Cheap Tickets
Up to 49% off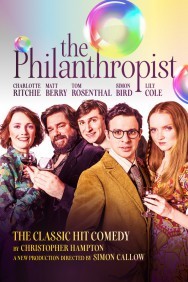 Read reviews