Can't pick a show? We have put together this list of the current 15 best shows in town to help you choose the West End experience of a lifetime.
1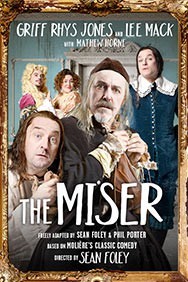 Read reviews
Starring: Griff Rhys Jones
2
Cheap Tickets
Up to 39% off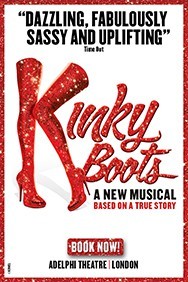 Read reviews
Brilliant! The smash Broadway hit Kinky Boots is dancing its way into theatreland after causing a stir stateside. It's based on the film of the same name, telling the compelling true tale of a struggling Northampton shoe factory which turns its fortunes around by creating wonderfully kinky shoes for drag queens.
3
Cheap Tickets
Up to 11% off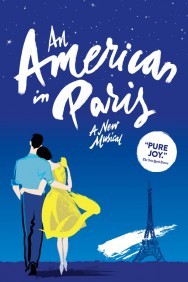 Read reviews
The original scored a huge hit at the Théâtre du Châtelet in Paris. Now this fantastic musical, inspired by the 1951 Academy Award winning movie of the same name, is on its way to the West End after a sell-out run at Broadway's Palace Theatre. It's a Tony winner and tickets are set to sell like hot cakes. What's not to like?
4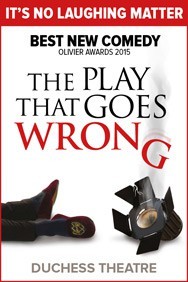 Read reviews
The Mischief Theatre's smash hit comedy The Play That Goes Wrong is at it again, extending for another West End stint thanks to massive popular demand. It's an absolute hoot by all accounts, and theatre lovers really do have problems remaining calm as the hilarity unfolds. If you love your stage shows funny, this is one of the funniest... ever!
5
Cheap Tickets
Up to 50% off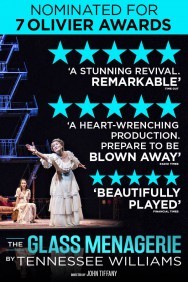 Read reviews
The magnificent Duke of York's theatre is the perfect venue for the play that shot US playwright Tennessee Williams to instant stardom. On the way to theatreland after a smash hit stint on Broadway, and another at the Edinburgh International Festival, this new production of The Glass Menagerie comes to us courtesy of the brilliant John Tiffany. It's a classic drama, and it's on in the West End from January 2017.
6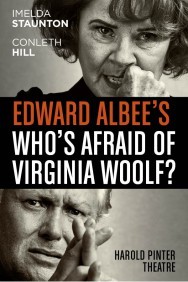 Read reviews
Harry Potter heroine Imelda Staunton plays Martha. Game of Thrones star Conleth Hill plays George. It's a brand new production of the multi Tony Award and Pulitzer Prize-winning play, Who's Afraid of Virginia Woolf?, written by the outstanding playwright Edward Albee, his most famous play, and skilfully directed by James Macdonald.
Starring: Imelda Staunton, Conleth Hill
7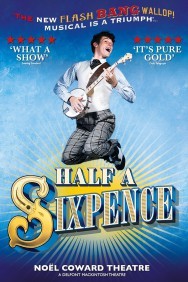 Read reviews
Half a Sixpence is a hugely popular musical comedy, originally written in the '60s to showcase the talents of the British music legend Tommy Steele, complete with David Heneker's legendary music and lyrics. Now the respected Producer Cameron Mackintosh has announced the transfer of his 'radical re-working' of the play to the West End following a massive success at the Chichester Festival Theatre, the birthplace of so many top class theatreland transfers.
Starring: Charlie Stemp
8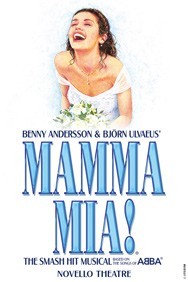 Read reviews
Mamma Mia has gone global. Everyone loves Abba. And timeless songs like 'Dancing Queen' and 'Take A Chance On Me' pull in huge numbers of show goers. It's an enchanting tale of love, laughter and friendship. And London's Novello Theatre is bursting at the seams every night as a result. Fantastic!
9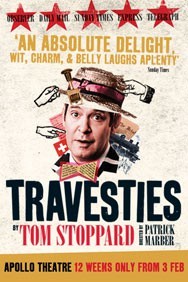 Read reviews
Tom Stoppard's Travesties premièred in summer 1974 at the Aldwych Theatre, a compelling and thought provoking expose of political history, literary pastiche, art critique and, ultimately, a brilliant parody of Oscar Wilde's The Importance of Being Earnest. It stars the creator of the eccentric Dada art movement, Tristan Tzara, and the communist leader Lenin amongst other luminaries of the time, and is set in Zurich, Switzerland, in 1917.
10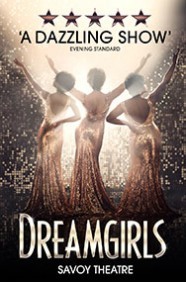 Read reviews
Dreamgirls – Love Glee's Amber Riley? You'll adore this... After opening on Broadway in 1981, the musical Dreamgirls - which was also made into a movie starring Beyoncé, Jennifer Hudson and Eddie Murphy - is finally coming to the West End. And Amber Riley, the incredible powerhouse of talent from TV's Glee, is about to make her theatreland stage début in the starring role.
Starring: Amber Riley, Karen Mav, Ruth Brown
11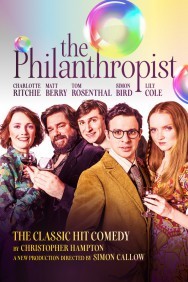 12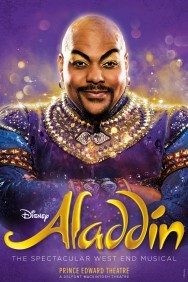 Read reviews
Aladdin – Disney's colourful classic hits the West End. There's a treat in store for anyone who loves Disney, as the wonderful stage musical version of the animated movie hits the West End for its UK première. Your venue is Cameron Macintosh's Prince Edward Theatre, the show takes to the stage from summer 2016 and it has already scored a massive hit on Broadway. Let the magic begin!
13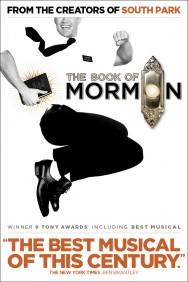 Read reviews
The original Cast Album of The Book of Mormon shot to prominence, becoming the highest charting cast album in four decades. The musical has shocked and delighted US audiences on Broadway and won an impressive collection of top awards. It's rude, foul mouthed, crude, wonderfully satirical and billed as the next massive West End Smash hit!
14
Cheap Tickets
Up to 38% off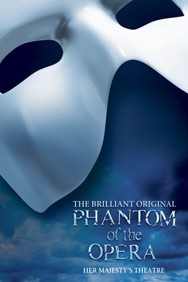 Read reviews
Her Majesty's Theatre is proud to present Lloyd Webber's wonderful classic tale of love and obsession. It's the magical, unforgettable Phantom of the Opera, a musical masterpiece that traces the tragic love story of a beautiful opera singer and the disfigured young composer who loves her. Fabulous!
15
Cheap Tickets
Up to 38% off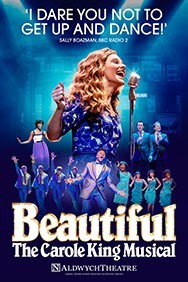 Read reviews
It turns out the rumours are true. February 2015 sees the smash hit Broadway musical about Carole King's remarkable early life, times and music hit the London stage. The show first opened at Broadway's legendary Stephen Sondheim Theatre early in 2014 and has been packing in huge audiences every night ever since. Now it's due in the West End, and tickets are already on sale.