Can't pick a show? We have put together this list of the current 15 best shows in town to help you choose the West End experience of a lifetime.
1
Cheap Tickets
Up to 58% off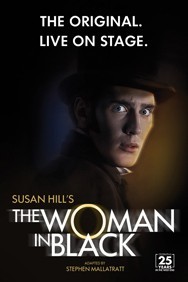 Read reviews
This is without a doubt one of the most exciting, gripping and successful theatre events ever staged. Two decades of success proves it. The Woman In Black is unanimously critically acclaimed. And this Stephen Mallatratt adaptation of Susan Hill's best-selling novel is playing at London's Fortune Theatre now!
2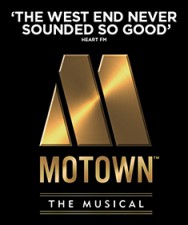 Read reviews
If you were wishing this show was on in London, it's your lucky day! Motown the Musical is set to open in the West End at the Shaftesbury Theatre, landing fresh from Broadway in February 2016 and preceded by a host of brilliant reviews. Fresh and soulful, glittering and glamorous, it's the ultimate soul music spectacular.
3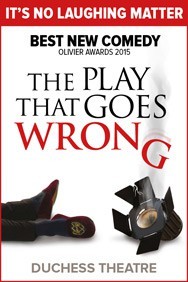 Read reviews
The Mischief Theatre's smash hit comedy The Play That Goes Wrong is at it again, extending for another West End stint thanks to massive popular demand. It's an absolute hoot by all accounts, and theatre lovers really do have problems remaining calm as the hilarity unfolds. If you love your stage shows funny, this is one of the funniest... ever!
4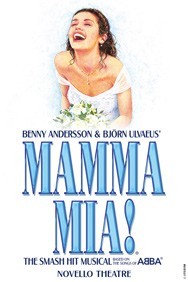 Read reviews
Mamma Mia has gone global. Everyone loves Abba. And timeless songs like 'Dancing Queen' and 'Take A Chance On Me' pull in huge numbers of show goers. It's an enchanting tale of love, laughter and friendship. And London's Novello Theatre is bursting at the seams every night as a result. Fantastic!
5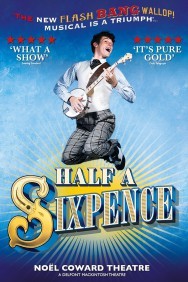 Read reviews
Half a Sixpence is a hugely popular musical comedy, originally written in the '60s to showcase the talents of the British music legend Tommy Steele, complete with David Heneker's legendary music and lyrics. Now the respected Producer Cameron Mackintosh has announced the transfer of his 'radical re-working' of the play to the West End following a massive success at the Chichester Festival Theatre, the birthplace of so many top class theatreland transfers.
Starring: Charlie Stemp
6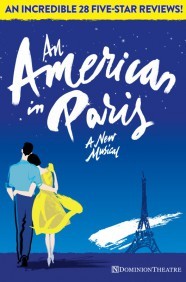 Read reviews
The original scored a huge hit at the Théâtre du Châtelet in Paris. Now this fantastic musical, inspired by the 1951 Academy Award winning movie of the same name, is on its way to the West End after a sell-out run at Broadway's Palace Theatre. It's a Tony winner and tickets are set to sell like hot cakes. What's not to like?
7
Cheap Tickets
Up to 49% off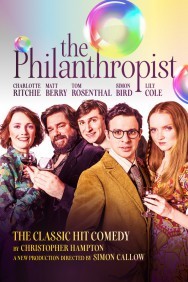 Read reviews
8
Cheap Tickets
Up to 24% off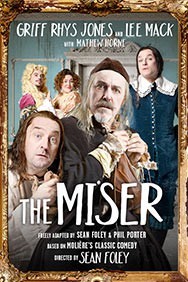 Read reviews
Starring: Griff Rhys Jones
9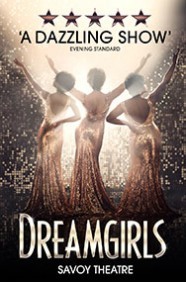 Read reviews
Dreamgirls – Love Glee's Amber Riley? You'll adore this... After opening on Broadway in 1981, the musical Dreamgirls - which was also made into a movie starring Beyoncé, Jennifer Hudson and Eddie Murphy - is finally coming to the West End. And Amber Riley, the incredible powerhouse of talent from TV's Glee, is about to make her theatreland stage début in the starring role.
Starring: Amber Riley, Karen Mav, Ruth Brown
10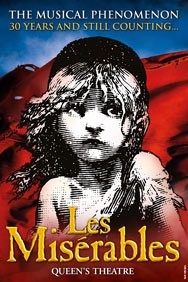 Read reviews
This is powerful stuff. This is musical theatre on a grand scale. Les Miserables is the planet's longest-running musical. More than 55 million of us have seen it. In 40 countries and 21 languages. It's a spectacular adaptation of Victor Hugo's masterpiece. And it's at London's Queens Theatre now!
Starring: David Shannon, Geronimo Rauch
11
Cheap Tickets
Up to 43% off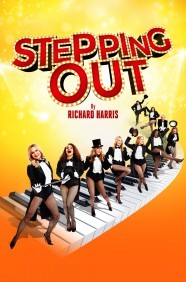 Read reviews
It's been on the stage for years in one guise or another. Now Stepping Out returns to the West End's legendary Vaudeville Theatre for early spring, following a tour of the provinces, arriving just in time to welcome the good weather. And it stars one of the nation's best-known personalities, Britain's Got Talent judge Amanda Holden, in the leading role of Vera. If you adore nothing better than a top class stage musical, you'll love it.
12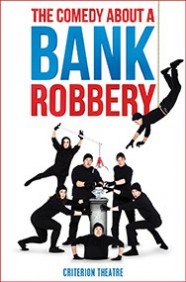 Read reviews
You laughed yourself silly at The Play That Goes Wrong. You adored Peter Pan Goes Wrong. Now it's time for a new show that has already been awarded five star reviews from a stable of respected theatre critics, The Comedy About a Bank Robbery. The Telegraph and The Times, the Radio Times and Sunday Telegraph all loved it, as did Whats On Stage.
13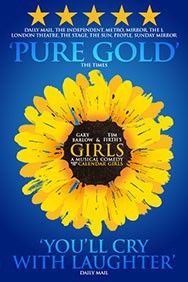 The Girls – Inspired by the smash hit film. What happens when a group of older ladies decide to pose naked for a Women's Institute calendar? All they want to do is raise cash to buy a sofa for their local hospital, to celebrate the memory of one of their husbands. But they get a whole lot more than they bargained for and their story – which is inspired by the truth - has become a legend.
14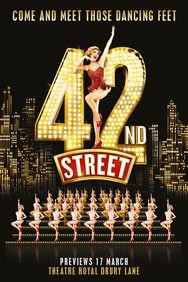 Read reviews
On 5th August 2016 theatreland let out an almighty cheer. The rumours were confirmed - a new production of the extravagant 1930s musical 42nd Street is set to begin previews from late March 2017, returning once more to its London home, the magnificent Theatre Royal Drury Lane. And Mark Bramble is directing again, the icing on an already delicious cake. Welcome back!
15
Cheap Tickets
Up to 61% off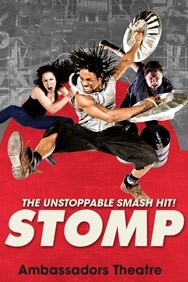 Read reviews
There's theatre. There's dance. There's comedy. And percussion. It's big. It's warm. It's inspiring. It's funny. It's a unique, non-stop theatre experience that's thrilled audiences worldwide. It's Stomp. And it makes music from the mundane at London's Ambassadors Theatre. Award winning, brilliant stuff!