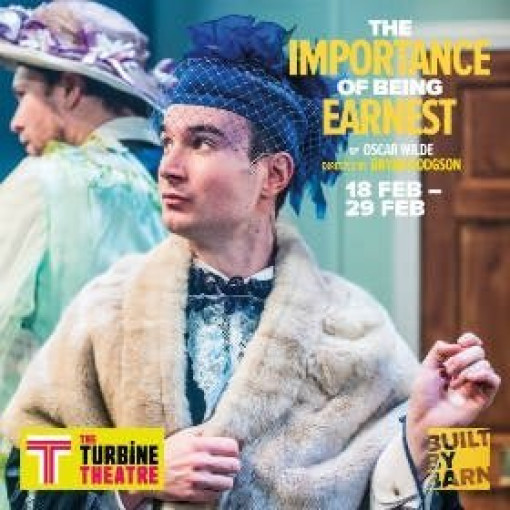 The Importance of Being Earnest
4.7/5
based on 18 reviews
(read reviews)
Booking until: Saturday, 29 February 2020
The Importance of Being Earnest description
What is it about Oscar Wilde's plays that we love so much? After all, not many playwrights' work lasts more than a century, stays just as fresh as it always was and makes us roar with laughter every time. The man was witty, hilarious, and wicked in the best possible way. And this is one of his best-loved plays of all time. Welcome to the latest iteration of The Importance of Being Earnest, an evilly funny social commentary from the creative pen of a pure genius.
This is a nice, fresh take on Oscar Wilde's comic masterpiece. Michael Fentiman's adaptation breathes new life into an already exceptional play, which is thought by many to be one of the finest stage comedies of all time. It has to be said, this production is particularly finely adapted, a delight for audiences. And the fact that it takes place in a proscenium theatre is entirely appropriate for Wilde's work.
What is a proscenium theatre? It's simply one with a proscenium arch, popular between the 1700s and 1900s. The arch – whether or not it's actually arched – creates a picture frame through which the audience watches the action. These days it's used to describe any stage where the audience faces the stage straight on, whether or not there's an actual arch or anything like one.
This is the final production in a series of Wilde's four best Victorian comedies, preceded by A Woman of No Importance, Lady Windermere's Fan and An Ideal Husband and all created by the brand new Classic Spring theatre company, put together by the awesome Dominic Dromgoole, until recently Artistic Director at Shakespeare's Globe theatre. It's their mission to celebrate the work of classical proscenium playwrights like Wilde and stage them in the theatres the playwrights loved best.
By all accounts Olivier-Award winner Sophie Thompson 'triumphantly tackles' Lady Bracknell's infamous role, including the always wonderful 'handbag' moment. Stella Gonet plays Miss Prism to perfection, with utter conviction. And Jeremy Swift's delicious Rev. Chasuble is unforgettable. Fiona Button's Cecily is bright and fun, Pippa Nixon's Gwendolyn is truly excellent, and Jacob Fortune-Lloyd as Jack lights the stage up. Add the marvellous Fehinti Balogun as Algernon and there's a real treat in store for you, whether or not you know anything about Wilde's work or have seen it before.
The Times calls it 'brilliantly funny'. The Evening Standard calls it 'charming'. The Sunday Times says it's 'magnificent'. Don't miss the final instalment of Classic Spring's critically acclaimed Oscar Wilde Season. Just bear in mind it's suitable for people aged 8 or more, and the theatre doesn't provide booster seats for children.
Playing at The Turbine Theatre
Arches Lane, Circus West Village, London, SW11 8AB GB (venue info)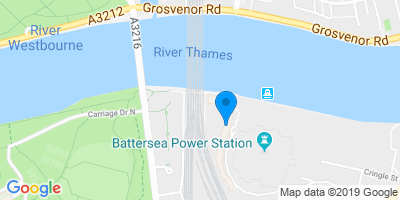 Directions
Performance Times
The Importance of Being Earnest photos
The Importance of Being Earnest news
Kerry Ellis to Star in THE IMPORTANCE OF BEING EARNEST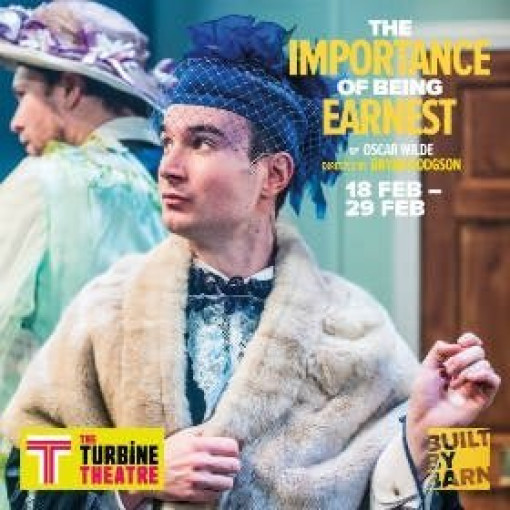 01

Dec
Kerry Ellis to Star in THE IMPORTANCE OF BEING EARNEST
Similar shows
Blithe Spirit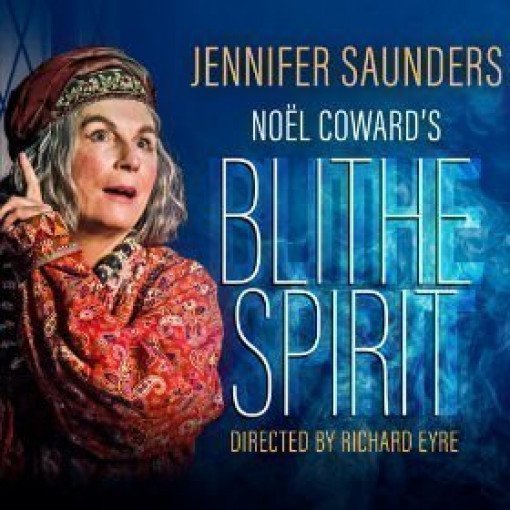 Blithe Spirit
4.7/5
based on 85 reviews
From

£23.75
The Comedy About A Bank Robbery
51% off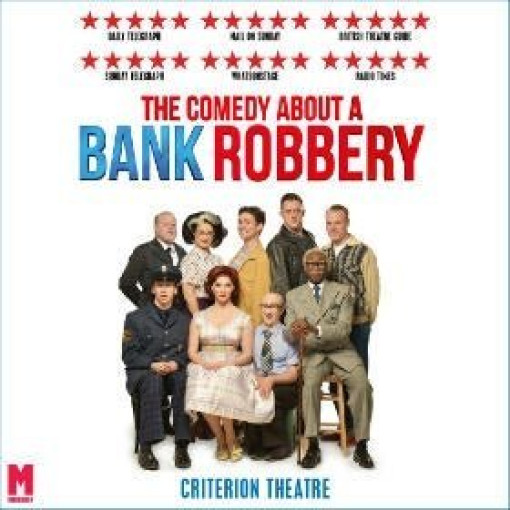 The Comedy About A Bank Robbery
4.7/5
based on 573 reviews
Playing at:
Criterion Theatre
Booking from: Thursday, 31 March 2016
Booking until:
Tuesday, 5 May 2020
Running time:
2 hours 30 minutes (One interval)
From

£12.00
The Play That Goes Wrong
No booking fee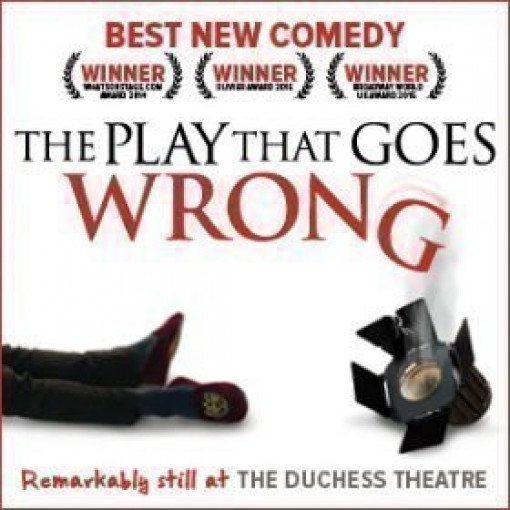 The Play That Goes Wrong
4.7/5
based on 1346 reviews
Playing at:
Duchess Theatre
Booking from: Thursday, 4 September 2014
Booking until:
Sunday, 2 May 2021
Running time:
2 hours 5 minutes
From

£23.75