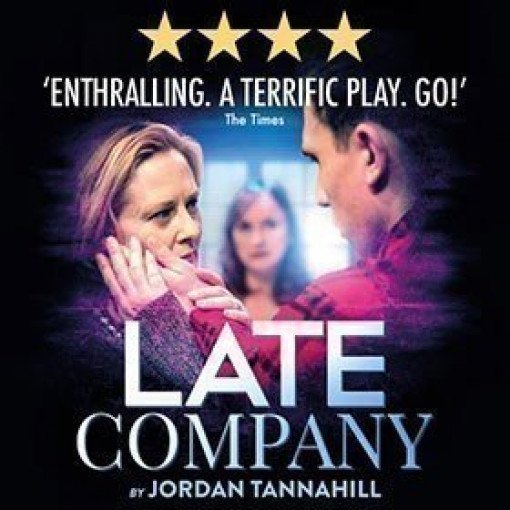 Late Company
Booking until: Saturday, 16 September 2017
Late Company description
Jordan Tannahill's marvellous play held its European première at the Finborough theatre in early 2017 and scored a huge hit. Now it has transferred to Trafalgar Studios following its sell-out première. Praised highly as a potent and compelling contemporary drama, Late Company is on at Trafalgar Studios, a critically acclaimed brand-new play that offers a tantalising hotbed of tension and dark humour, a storyline that sparks passionate debate every time.
What happens when a successful middle-class couple's lives are changed forever, after their beloved teenage son is bullied for being gay and ends up committing suicide? The couple wants to move on, wants to recover and get their lives back into some semblance or normality, so they invite the main bully and his parents around to their place for a dinner party... and sparks fly.
Sadly, the dead boy's parents don't find the peace they're searching for. The event makes things worse, stripping away their good intentions to reveal the horrors beneath: layer upon layer of parental, sexual and political hypocrisy. The play explores the raw subject matter of cyber-bullying with sensitivity and humour, revealing the fast-changing complexities of being a parent in the 21st century.
If you're scared of seeing emotional pain depicted accurately and heart-breakingly on stage, don't see this play. If you can't bear the harrowing nature of the storyline, steer clear. Deborah and Michael, the dead boy's parents, reveal a pain so raw it's hard to watch. Playing Deborah, actress Lucy Robinson almost howls in sheer anguish. David Leopold, who plays the young bully Curtis, is painfully confused, racked with guilt and paralysed with helplessness.
The resulting play crackles with pressure, and director Michael Yale's beautifully crafted production is an exercise in tension, delving at the same time into humour so black it's almost too dark. This is a genuinely superb play, a contemporary classic that deals with its subject compassionately yet unflinchingly.
Despite everything, at the end of the day, there's no answer the the biggest question of all about bullying: why?
Playing at Trafalgar Studio Two
14 Whitehall, London, SW1A 2DY GB (venue info)
Directions
Late Company photos
Performance Times
Late Company news
LATE COMPANY makes its West End debut at Trafalgar Studios
30

Jun
LATE COMPANY makes its West End debut at Trafalgar Studios