The Importance Of Being Earnest news
by Kate Goldstone in Top London Shows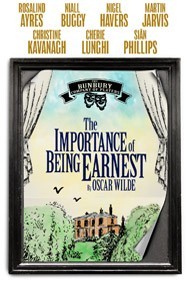 As the summer holidays start to bed in, the character of our monthly chart changes. There are still a few of last month's big hitters in August's chart, but we also have a flurry of new entries. These are exciting times in theatreland, with a collection of glittering shows in the pipeline. Take The Curious Incident of the Dog in the Night Time, fresh in at number three from nowhere, the winner of seven Olivier awards and very eagerly awaited...
Read more

>
by Phil Willmott in London Theatre Reviews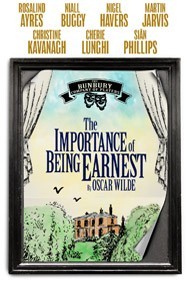 This was a very strange evening indeed. My curiosity was piqued when the cast was first announced and it was noticeable that all the actors were too old to be playing this comedy of young lovers clashing with a formidable aunt.
In fact that's the point of this bizarre production; middle-aged & elderly actors, in some cases great middle-aged & elderly actors, several of whom found success in the play when younger, appear as an ageing amateur theatre group putting on THE IMPORTANCE OF BEING EARNEST. This fictional am-dram society, the Bunbury Players, have been performing Oscar Wilde's classic comedy for years justifying why everyone's so ancient. We're watching a rehearsal of the latest incarnation of a production they've been doing for decades.
Read more

>
by Kate Goldstone in Top London Shows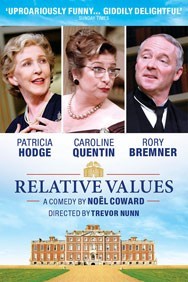 This month sees a relatively static top twelve, with our top three shows in the same positions as last month. It highlights the incredibly high quality of the entertainment available in London's West End, the world's favourite theatre district, loved equally by visitors and residents. If you're planning a summer treat in the city, click this way for some of the best theatre ticket prices in town. Whether you love comedy or dance, drama or song, there's something special waiting for you.
Read more

>