The Lion King news
by Kate Goldstone in Top London Shows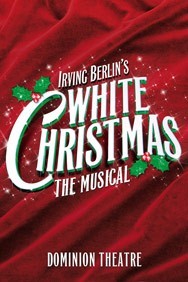 Here's our top 12 West End shows for November, based on last month's ticket sales. With Christmas on the way, it's no surprise to see a bunch of family entertainment favourites making an impact: Thriller – Live, Les Mis, The Lion King, The Commitments and Wicked. They're all big seasonal hitters, but there's plenty more on the cards whatever your theatrical taste...
Read more

>
by Kate Goldstone in Top London Shows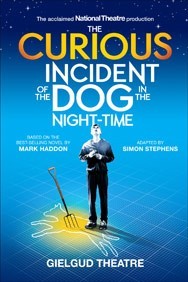 It's that time of the month again. Here's our best sellers chart for October 2014. This time we've seen a host of new entries as autumn finally kicks in, as well as a good few shows returning yet again to a chart position. Our special offers and flash sales always boost sales as bargain hunting theatregoers take advantage of cut price seats. But, as always, our chart directly reflects the most popular shows from the previous month. It's your chart... here's what you've decided you love best this time around!
Read more

>
by Kate Goldstone in Top London Shows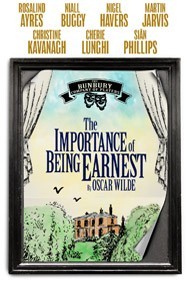 As the summer holidays start to bed in, the character of our monthly chart changes. There are still a few of last month's big hitters in August's chart, but we also have a flurry of new entries. These are exciting times in theatreland, with a collection of glittering shows in the pipeline. Take The Curious Incident of the Dog in the Night Time, fresh in at number three from nowhere, the winner of seven Olivier awards and very eagerly awaited...
Read more

>
by Kate Goldstone in Top London Shows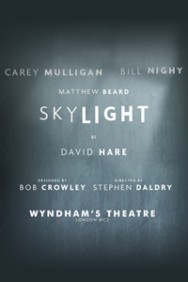 Last month we experienced an oddly static chart, with the top three in the same positions as May. This time around it's all change, with some brand new shows in the chart and a handful of regular chart toppers back again for one reason or another. One thing we can say: it's never, ever dull! Here's a run-down of the most popular shows on our site, those for which we've sold the most tickets throughout June. If you need inspiration, try this little lot on for size.
Read more

>
by Kate Goldstone in Top London Shows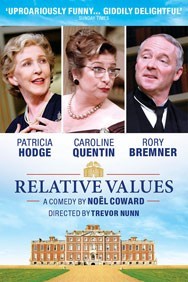 This month sees a relatively static top twelve, with our top three shows in the same positions as last month. It highlights the incredibly high quality of the entertainment available in London's West End, the world's favourite theatre district, loved equally by visitors and residents. If you're planning a summer treat in the city, click this way for some of the best theatre ticket prices in town. Whether you love comedy or dance, drama or song, there's something special waiting for you.
Read more

>
by Kate Goldstone in Top London Shows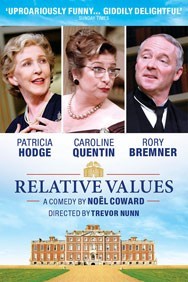 It's been another thrilling month in London's West End and we have another brand new top twelve shows chart for you, full of surprises as usual. It's hard to predict which shows will fire theatregoers' imaginations month on month, and it's always an exciting moment when we discover what's hit the big time in the past 30 days or so. Here is our latest top twelve. Pick your favourites, buy tickets through us and you'll snap up a real bargain…
Read more

>
by Kate Goldstone in Top London Shows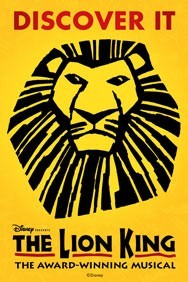 With Christmas a dim memory and the New Year well underway, London's theatreland is looking forward to spring. The area's many fine theatres are packed to the rafters as usual, and the people who buy theatre tickets with us have been voting with their feet throughout January. Here are our customers' top 12 shows for the past month, all rated highly for excellent entertainment value whether it's laughter, tears or both.
Read more

>
by Kate Goldstone in Top London Shows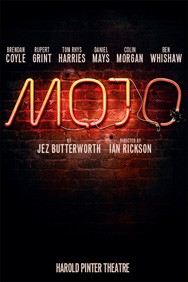 Wow! This time around we've seen quite a shake up from last month, and from our usual top 12 in general. It's all-change time in theatreland with a bunch of new shows sweeping into our chart and plenty of thrills on the cards for the festive season. There's something for every taste, from classic ballet to crazy comedy, murder, mayhem, romance… you name it, it's in our chart. Which means you're in for a very merry Christmas indeed!
Read more

>
by Kate Goldstone in Top London Shows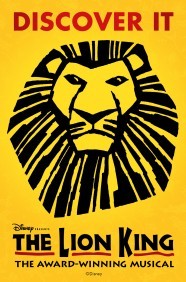 This month's chart features a satisfyingly varied collection of classics and newcomers. It's goodbye to Top Hat, which has thrilled the crowds since 2011, and hello to Strangers on a Train, a creepy tale of manipulation, misunderstanding, mayhem and murder. Will Shakespeare's legendary work features twice in our chart courtesy of the Michael Grandage season. And the popular children's classics The Lion King, Wicked, Matilda the Musical and Charlie and the Chocolate Factory have all scored high over the school holidays.
Read more

>
by Oliver Mitford in London Theatre Reviews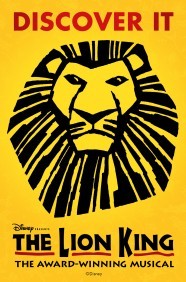 13 years on and Disney's classic The Lion King is still as uplifting as ever.
The success of Julie Taymor's inventive and vibrant stage adaptation of the classic 1994 Disney animated film has surpassed all expectations. Year on year the multi-award winning musical reports record box office earnings and has even defied the expected Olympic-related downturn in the West End. The secret might lie in the powerful story, magical stagecraft and iconic songs that make The Lion King the must-see family show in London's theatreland.
Read more

>