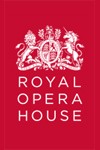 The Moorish general Otello has been appointed Governor of Cyprus and married the beautiful young Venetian, Desdemona. But their happiness is threatened when Otello's ensign Iago begins to hint that Desdemona has been unfaithful.
Booking from: Thursday, 12 July 2012
Booking until: Tuesday, 24 July 2012
Evenings: Tuesday, Wednesday, Thursday 7.30pm and Saturday, Sunday 7pm
Running time: 2 hours 50 minutes

Playing at the Royal Opera House.
The premiere of Otello in 1887 was a major event. Verdi Â? the most famous Italian opera composer of his day Â? was 73 and had not written an opera for 16 years. His adaptation of Shakespeare's play was instantly acclaimed and it is considered by many to be one of his greatest works. The subtlety and range of Otello's score, combined with Arrigo BoitoÂ?s superb libretto, capture Shakespeare's poetry, while the opera's tightly wrought narrative displays all Verdi's talents as a music dramatist.
Otello opens with a storm at sea, accompanied by a burst of orchestral dissonance, anticipating the tragic events to come. In Iago, Verdi conjures up a terrifying portrait of evil - his nihilistic worldview is expressed in his devastating 'Credo', which contrasts with the purity, innocence and beauty of Desdemona's music. The deterioration of her marriage with Otello is mapped in three duets, from the ecstatic love duet in Act I to the harrowing final exchange in Act III. Elijah Moshinsky's masterly production Â? created in 1987 with Placido Domingo in the title role Â? uses Renaissance designs to capture an atmosphere of opulence and evil in which the tragedy is played out.
Sung in Italian with English surtitles