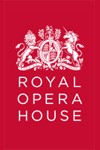 Salome, the troubled stepdaughter of Herod, has an unhealthy attraction to the devout John the Baptist. Torn between lust and hatred of her life at the corrupt court, she pushes her demands to the most extreme limits.
Booking from: Thursday, 31 May 2012
Booking until: Saturday, 16 June 2012
Evenings: Monday to Friday 8pm and Saturday 7.30pm
Running time: 1 hour 45 minutes

Playing at the Royal Opera House.
Richard Strauss brought an extravagant intensity to his adaptation of Oscar Wilde's controversial play, Salomé. He deployed a huge orchestra to create a rich, multi-layered score � the glitter of Herod's palace, the flicker of torches and the pale light of the moon, are all vividly evoked through orchestral sounds. When Salome had its premiere in Dresden in 1905 it received 38 curtain calls and it gave Strauss the reputation of a first-rank opera composer. Gustav Mahler called it 'one of the most important works of our day'.
The production's shocking opening tableau introduces a world of debauched depravity: on the upper floor, an elite indulges in an extravagant banquet, while downstairs in a grimy kitchen, servants, guards and prostitutes wait to be summoned. Moral and physical decay is reinforced by Es Devlin's Art-Deco-inspired designs. The role of Salome incorporates innocence, pathos, sensuality and violence, and places immense demands on a singer: Strauss famously said it was 'written for a 16-year-old with the voice of an Isolde'.
Sung in German with English surtitles